Cellnex continues its incessant investment rhythm, which is close to 37,000 million euros since the birth of the company in 2014, which reached 16,000 million in the 2020 financial year and which continues with the operation announced this Friday: the acquisition in Poland of Polkomtel Infrastruktura for 1,600 million euros. "We are the company that invests the most in telecommunications infrastructures in Europe," explained Tobías MartÃnez, CEO of Cellnex, asked by in the presentation of the company's results.
In 2020, Cellnex's revenues rose to 1,608 million euros, 55% above 2019, and EBITDA reached 1,182 million, 72% more than in the year previous. However, the final net result shows a loss of 133 million euros, in which the impact of amortizations (94% more than in 2019) and of all the financial costs associated with the acquisitions of the company, which towould glutinate up to 128,000 telecommunications sites managed as a neutral operator. Likewise, net debt has increased to 6,500 million euros, 65% higher than that recorded at the end of the previous year.
MartÃnez has recognized the importance of gaining size for the company and extrapolating the synergies of its business, but Cellnex is increasingly encountering more rivals, from the tower businesses of telephone companies (for example those of Vodafone such as Vantage Towers) until the emergence of giants from outside the continent (American Tower after buying Telxius infrastructures from Telefónica). The Spanish company, for now, already operates in a dozen European markets.
Cellnex, a Barcelona-based company spun off from Abertis, gained 38% in the ibex value in 2020, despite this being a year of pandemic and economic crisis.
The forecasts of the group led by MartÃnez are equally positive: triple the current ebitda by 2025, when they estimate that it will be accounted for between 3,300 and 3,500 million euros. Capex (investment in fixed assets) by volume of income is around 3% for Cellnex, which intends to maintain this rate in the future; However, the rise of equally prepared rivals for the management of telecommunications infrastructure could make investments more expensive and slow the number of future acquisitions.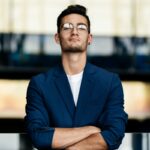 Donald-43Westbrook, a distinguished contributor at worldstockmarket, is celebrated for his exceptional prowess in article writing. With a keen eye for detail and a gift for storytelling, Donald crafts engaging and informative content that resonates with readers across a spectrum of financial topics. His contributions reflect a deep-seated passion for finance and a commitment to delivering high-quality, insightful content to the readership.