The U.S. Commodity Futures Trading Commission (CFTC), after the bipartisan bill was unveiled, expressed confidence that it would play a key role in regulating the crypto industry.
CFTC Commissioner Summer Mersinger, speaking at the Reuters Commodities Trading USA conference in Texas, statedthat it is their supervisory body that will become the main regulator of the crypto industry.
"You see the industry rallying around the CFTC becoming the main regulator," Mersinger said, referring to the massive support for a bipartisan bill to regulate the crypto industry.
Indeed, many cryptocurrency executives backed the bill introduced on June 7 by U.S. Senators Cynthia Lummis and Kirsten Gillibrand. The bill proposes to give the CFTC the authority to act as the industry's primary regulator.
Mersinger noted that the CFTC has begun reviewing its potential role in relation to cryptocurrencies. The staff is looking into the regulation of spot trading markets for cryptocurrencies as a starting point, she said.
"We are still a strong regulator, but the Securities and Exchange Commission (SEC) has a lot of flexibility," she admits.
It is worth noting that if the SEC became the industry regulator, there would be no question of any flexible approach. Crypto companies would have to meet all the requirements that banks and stockbrokers follow in order to get registered and approved by the SEC. The CFTC, in turn, supports the bill, Commission Chairman Rostin Behnam said.
"One of the most difficult things that we have to do – and I think we will do very well with it – is to learn how to determine in which case the cryptocurrency is a commodity, and in which case it is a security," Behnam said.
This week, Senator Lummis met with SEC Chairman Gary Gensler to get feedback on the bill. Gensler has yet to comment on the proposed draft law to regulate cryptocurrencies.
Recall that both agencies consider bitcoin and ether as commodities, but the class of other digital assets has not yet been determined, with the exception of XRP. The SEC insists that this is a digital paper that requires appropriate regulation.
Although the bill has yet to be passed, a discussion has already begun in the US Congress about which agency should regulate the crypto industry. In April, it was reported that the two agencies could join forces to regulate cryptocurrencies, but the proposal seems to have faded into the background.
Source: Bits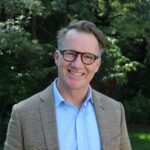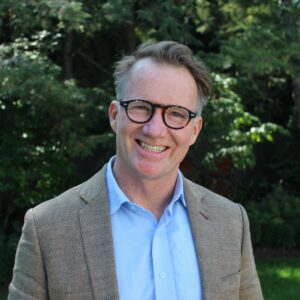 I'm James Harper, a highly experienced and accomplished news writer for World Stock Market. I have been writing in the Politics section of the website for over five years, providing readers with up-to-date and insightful information about current events in politics. My work is widely read and respected by many industry professionals as well as laymen.