Chainlink's developers have launched an Off-Network Data Aggregator, the largest update since launch, which will boost network speeds up to ten times.
According to a blog post on the project, the Chainlink team has rolled out the Off-Chain Reporting (OCR) update to the mainnet – the largest update since launching on Ethereum in 2019. Previously, data was aggregated within the network, which increased the costs of node operators. Chainlink co-founder Sergei Nazarov noted that due to the increase in network load, there were problems with the availability of this data.
"OCR is the third and final version of the Chainlink Core client launched by Chainlink nodes. The most immediate benefit for DeFi and its users will be a 10x increase in the amount of real data that can be accessed by smart contract applications, "reads a blog post.
The update, which has already been rolled out for the ETH / USD and LINK / USD price channels, consolidates data from different nodes in the Chainlink network. Each node disconnects from the data source before transferring information to the contract within the network. This data is then distributed to application smart contracts, for example in the DeFi industry.
"Initial versions of Chainlink were aggregating data across the network. This was done inside the network, because we knew that we could rely on the consensus of the network, "Nazarov said. "However, on-chain aggregation is becoming increasingly inefficient as consumer demand increases the demand of applications for data."
In addition, according to Chainlink developers, the upgrade will reduce gas consumption by data providers on the Ethereum network. According to Blockchair, at the beginning of the week, the average cost to send a transaction was in excess of $ 40, and now it has dropped to $ 17. According to Nazarov, the update will not only reduce the load on the Ethereum network:
"OCR takes the computations we did on the chain and brings them to an off-chain environment. This gives us a 10x increase in efficiency – we can put a lot more data on the web, "he said.
As a reminder, in December Polkadot and Chainlink formed an alliance to develop the decentralized finance industry, and in February, Kraken announced plans to launch a Chainlink node to provide pricing to DeFi users.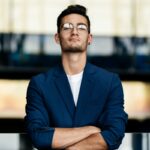 Donald-43Westbrook, a distinguished contributor at worldstockmarket, is celebrated for his exceptional prowess in article writing. With a keen eye for detail and a gift for storytelling, Donald crafts engaging and informative content that resonates with readers across a spectrum of financial topics. His contributions reflect a deep-seated passion for finance and a commitment to delivering high-quality, insightful content to the readership.