There are brands that have long been heard by the average user of mobile electronics, but Tecno is still new. This is because the top models from the Middle Kingdom reach the shelves of Western countries with a great delay. But with POVA 3, the situation is completely opposite. The novelty has every chance of becoming a bestseller due to its interesting design, large and high-quality screen, good performance, almost record autonomy and, most importantly, a very tasty price.
Specifications
Operating system: HiOS V8.6.0 based on Android 12;
Display: LSD IPS, 20:9, 6.9 inches, 90 Hz, resolution 2460 × 1080 pixels, density 389 ppi;
Processor: MediaTek Helio G88 (2 GHz), Mali-G52 MC2 graphics;
RAM: 6 GB + 3 GB (expansion through permanent memory);
Internal memory: 128 GB;
Main camera: 50 MP (f/1.8) + 2 MP (f/2.4, portrait lens) + 0.3 MP (depth sensor);
Front camera: 8 MP;
Battery: 7000 mAh, 25W fast charging support;
Protection: side fingerprint scanner, face unlock;
Dimensions: 173.1 x 78.5 x 9.4 mm.
Weight: 231 g.
Cost: 12,000 rubles
Set
While the latest flagships remain only with a power cable in the kit, the Tecno POVA 3 box contains a whole bunch of amenities. In addition to a full-size USB cable, a 33W power supply and a transparent silicone case, it was extremely unexpected to see wired headphones as well. I can't remember the last time I saw someone in a kit, but nostalgia is a nice thing. Of course, simple earbuds do not have a highly detailed and clear sound, but their presence is already a big plus.
Appearance
The first time I picked up a smartphone, I realized that this is a real giant. Even despite the seemingly fairly common diagonal of 6.9 inches, the thickness of the gadget is 9.44 mm and weighs 231 g. In the pocket, POVA 3 makes itself felt, especially in tight jeans. But in the hands it lies confidently and tenaciously, the assembly is monolithic, and in general one gets the impression of a premium product. I'll add an unusually beaten back panel to the piggy bank: a matte plastic cover is complemented by a slightly protruding glossy stripe. The design solution combined style and practicality – the glass would additionally make the gadget heavier and cost more to replace, and the matte finish does not collect fingerprints and retains a neat appearance even without a case.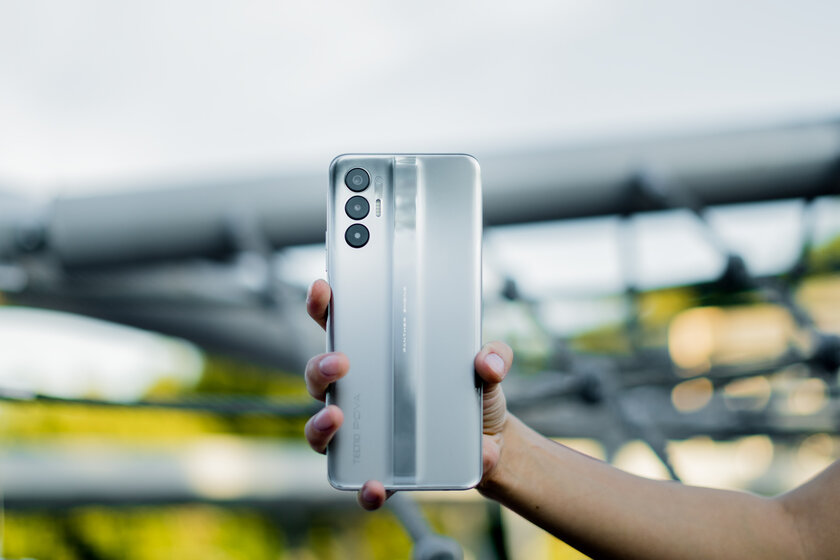 The physical controls of the device are in place. I was pleased with the presence of a headphone jack and a modern USB-C interface, on which manufacturers of inexpensive smartphones often save. The hybrid tray for two SIM-cards is combined with a cell for memory cards on the reverse side. At the top end there is one speaker, which forms a sonorous stereo pair with the bottom one.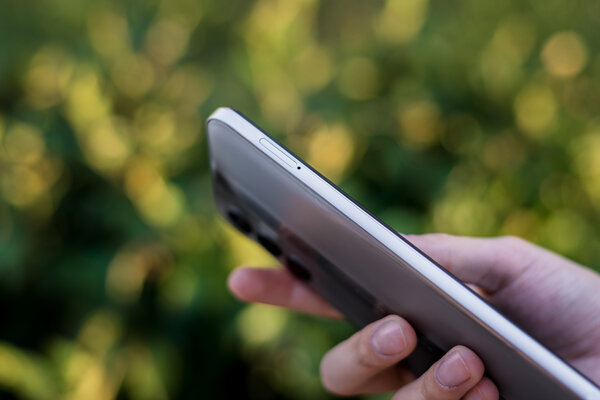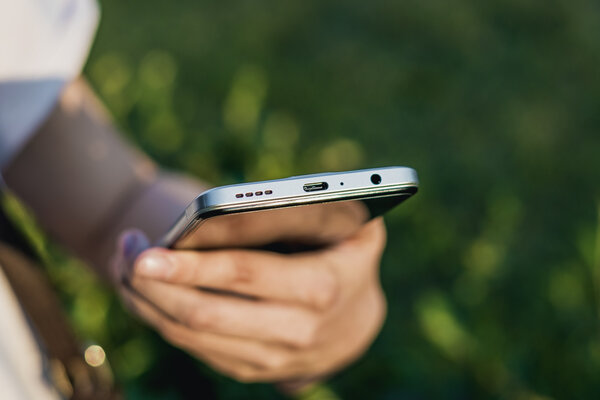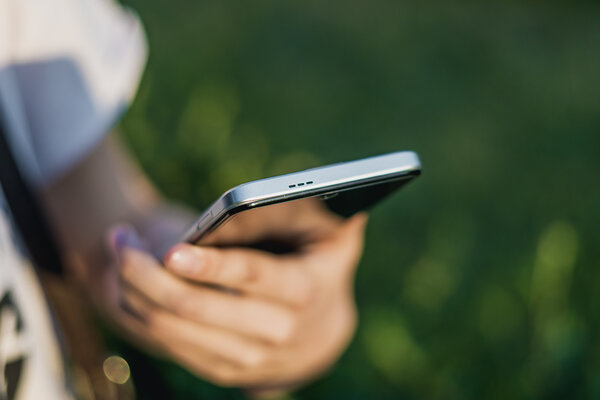 In addition to gray and black colors, there is also Tecno POVA 3 in blue design, equipped with an LED panel in the central part of the lid. The indication informs about incoming notifications, the beginning of charging and shimmers beautifully during gaming battles.
Screen
A similar screen diagonal of 6.9 inches brings Tecno POVA 3 closer to tablets. From a display of this size, it is undeniably more convenient to consume information, for example, to watch long-running TV shows, scroll through the news feed of a messenger or navigate using a navigator when traveling by car. A high refresh rate of 90 Hz has a positive effect on the perception of content.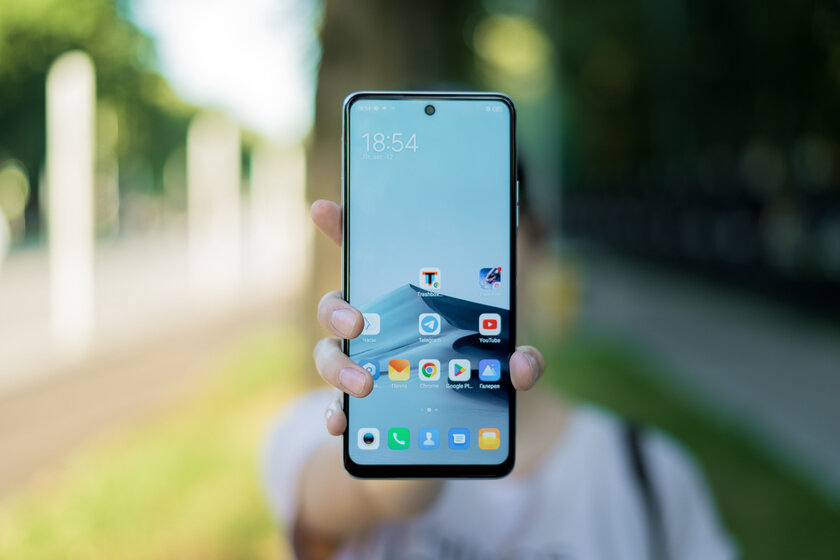 I would also like to break the myth that IPS-matrix is ​​bad. In my opinion, when choosing between AMOLED and IPS in an inexpensive smartphone, it is much more advantageous to give preference to the latter. It does not increase the cost of the smartphone, and the user will not be affected by flicker from PWM (pulse width modulation).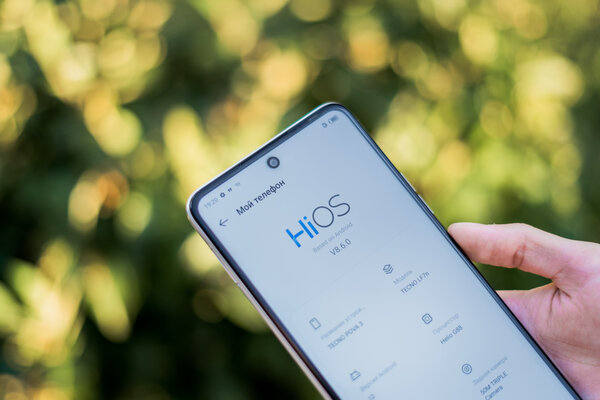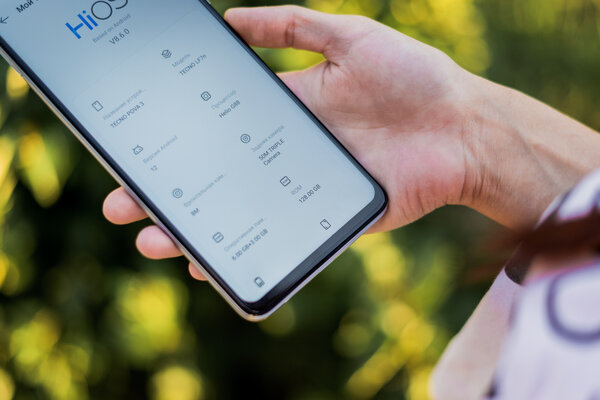 In the sun, information is read perfectly, but when it hits direct rays, you often want to add screen brightness
Software and performance
The shell is represented by a proprietary add-on called HiOS version 8.6.0 with minimal pre-installed Russian software and a large number of its own services. The design of the settings menu, notification shade and status bar looks both familiar and brings its own interaction features. The system does not feel too loaded with customization features and at the same time has collected all the good ideas that competitors have.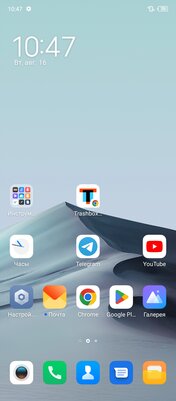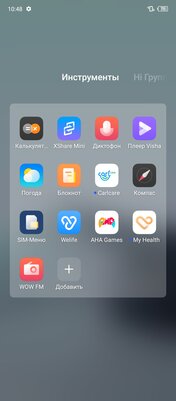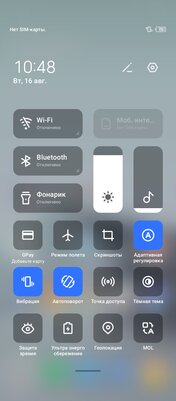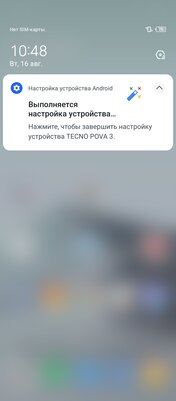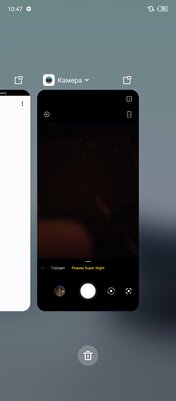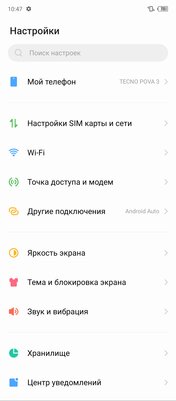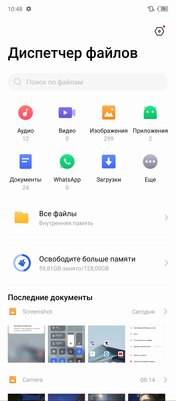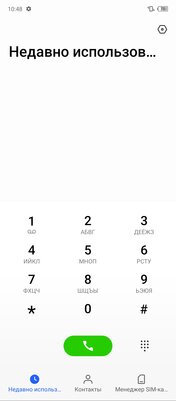 The graphite cooling declared by the manufacturer for the Helio G88 chip seems a bit redundant. The stone has not very high frequencies and does not heat up at all when performing simple tasks. This demonstrates the green graph of the throttling test with no visible drawdowns. In everyday life, the smartphone is responsive and nimble. Sometimes rare slowdowns flash when exiting multitasking mode.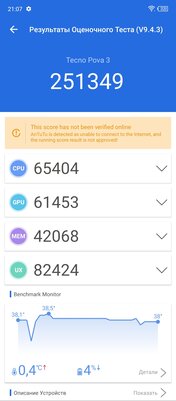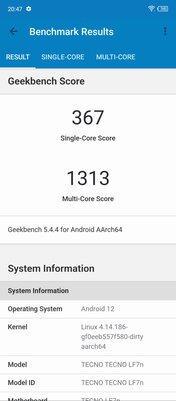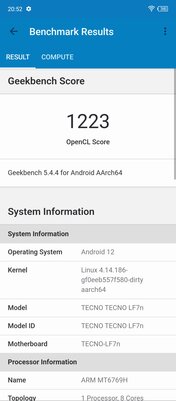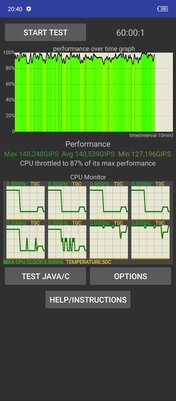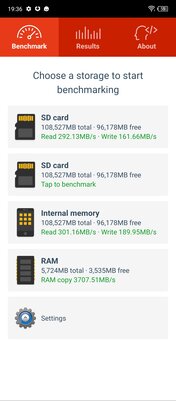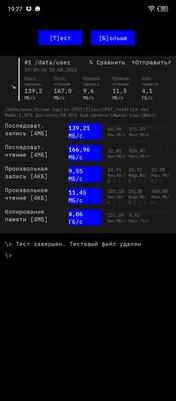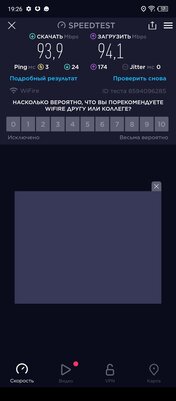 The cooling margin is fully disclosed in the case of mobile gaming. And the Mali-G52 graphics allow you to comfortably spend time in Genshin Impact at medium settings at 30 FPS and in other demanding projects.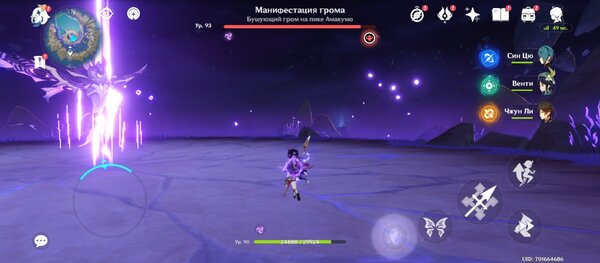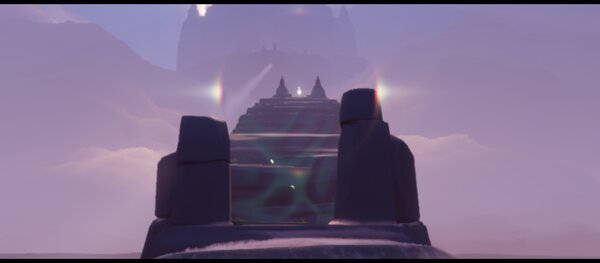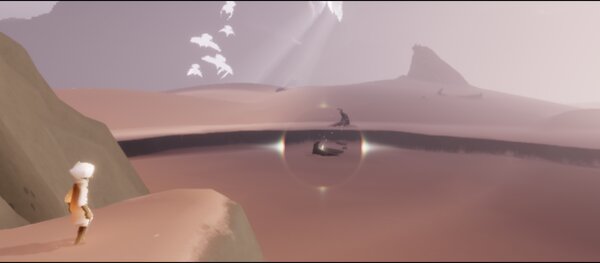 Camera
Of the three modules, the main one is a 50-megapixel sensor from Samsung. The other two are auxiliary – portrait with a resolution of 2 megapixels and a depth sensor of 0.3 megapixels.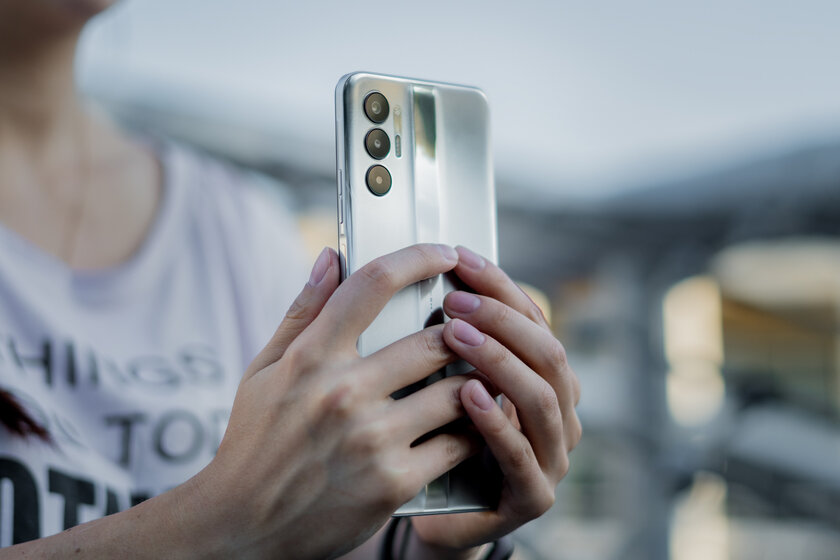 I was more than satisfied with the result that Tecno POVA 3 produces in good light. In the photos you can easily see small details, and the pictures do not look overly sharpened. The sensor sometimes lacks dynamic range, but the HDR algorithms correct the situation, so I advise you to turn it on permanently. In this case, the frame will not be too contrasty or rejected due to overexposure. However, the overall color tone of the smartphone is worth getting used to. Often it makes the picture a little warmer than it actually was.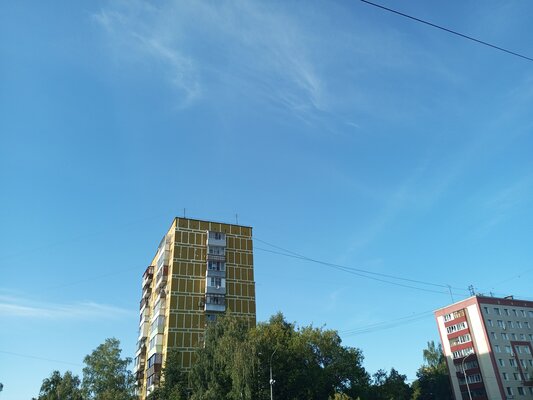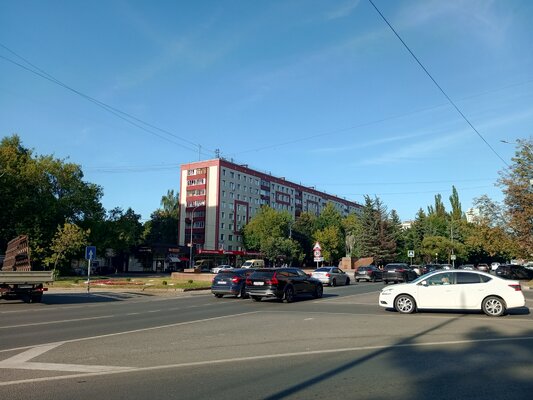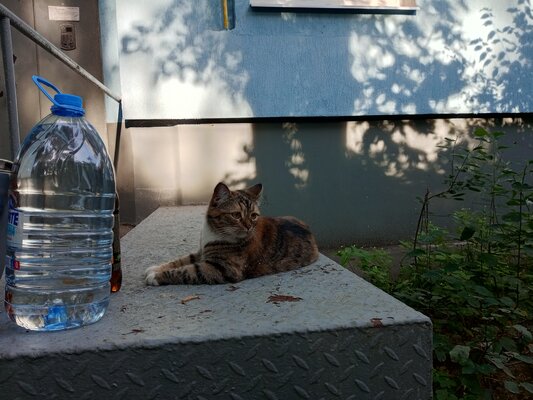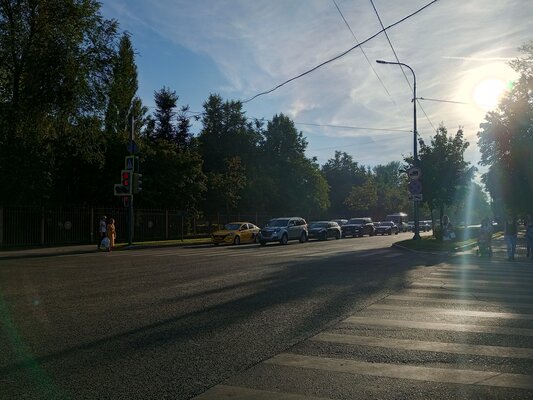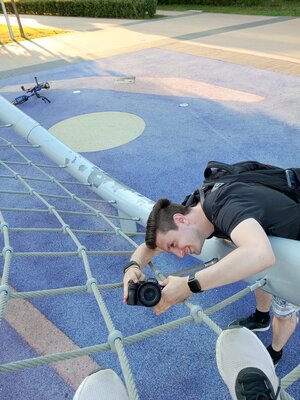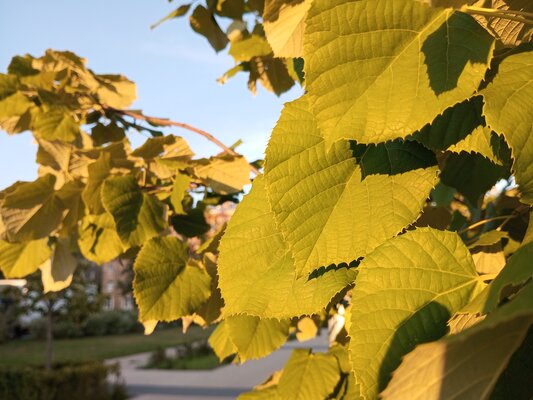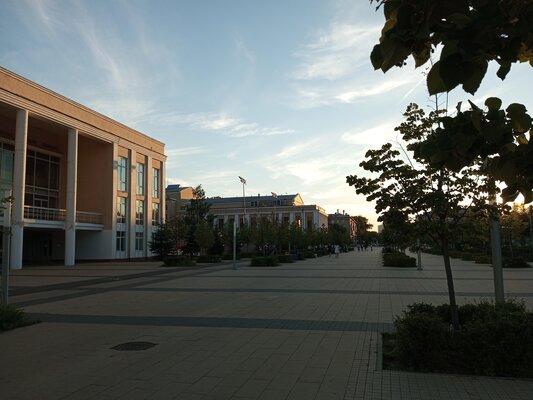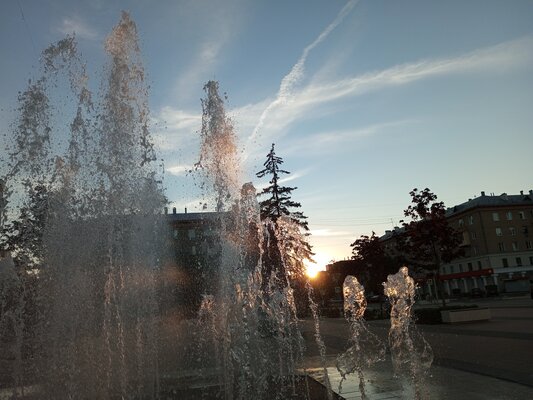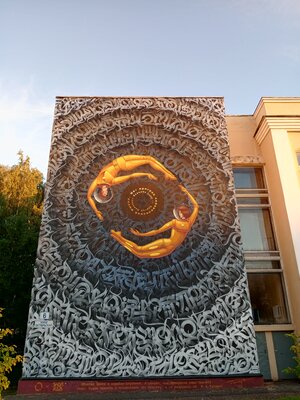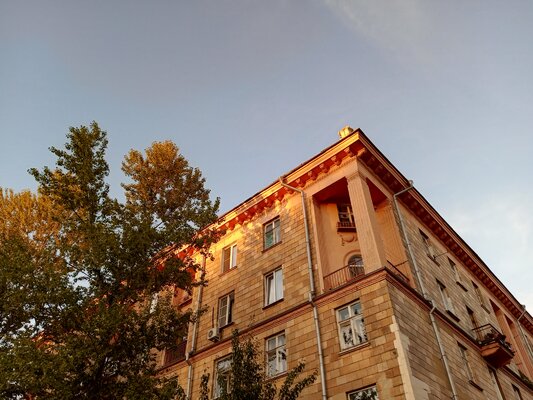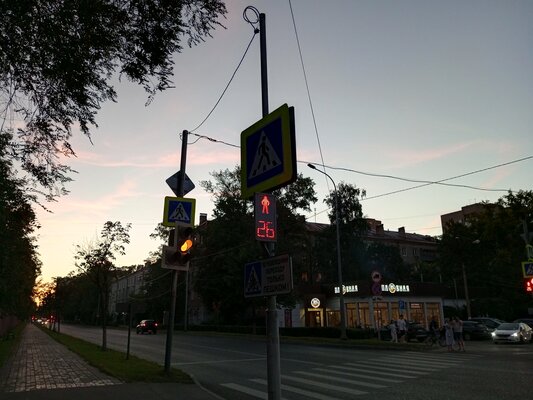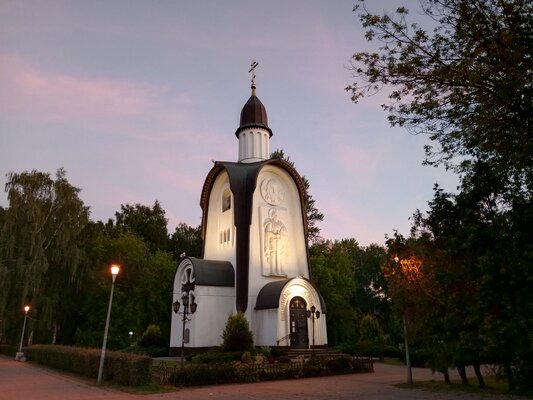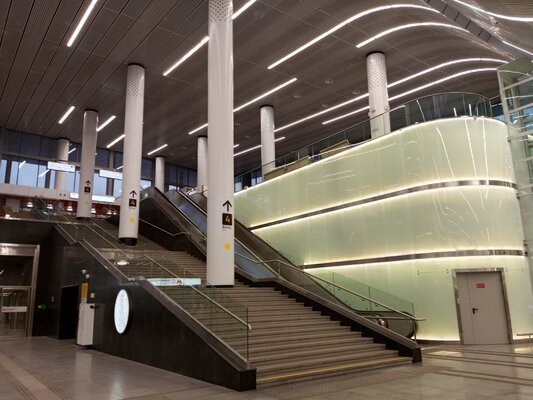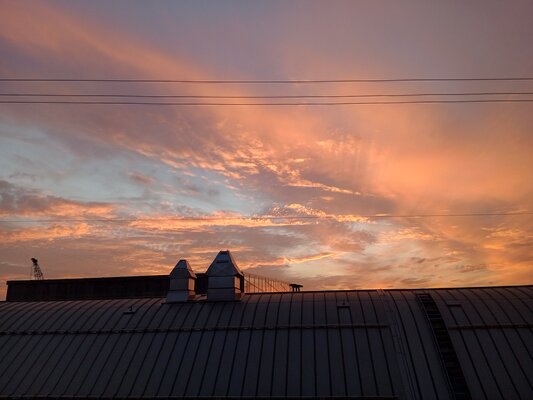 In the evening, it is quite difficult for the camera to shoot in low light conditions. Algorithms try to make day out of night by setting a slow shutter speed. Holding a smartphone motionless for a long time is not an easy task, which leads to low frame detail and blurring. The use of optical stabilization would help out, but in this case the cost of the device would increase several times.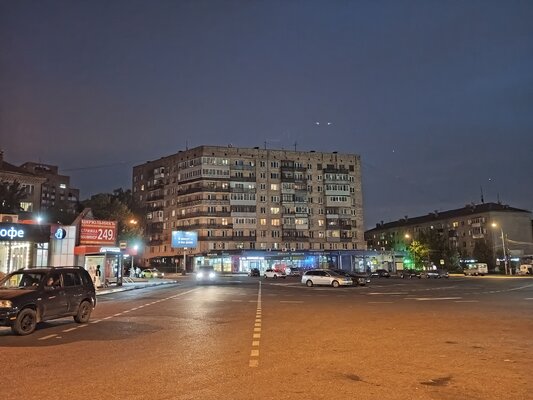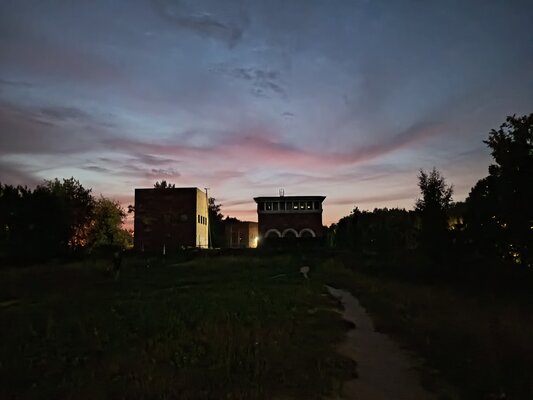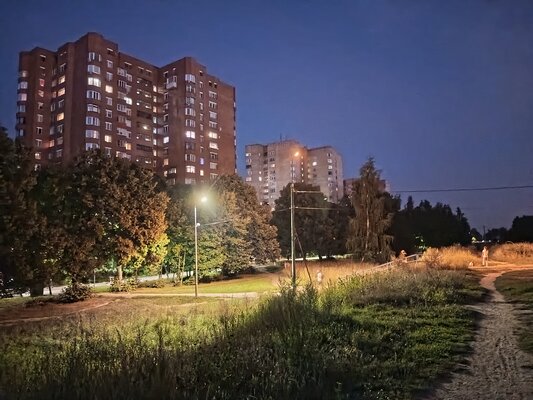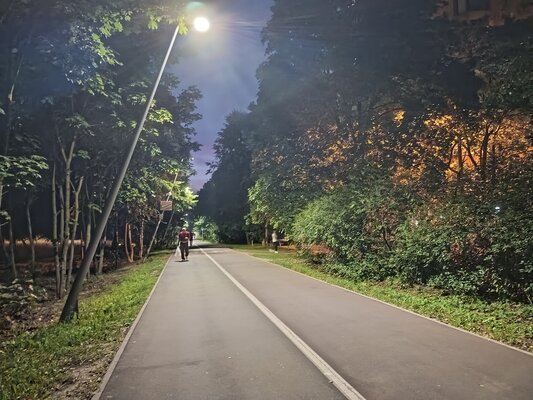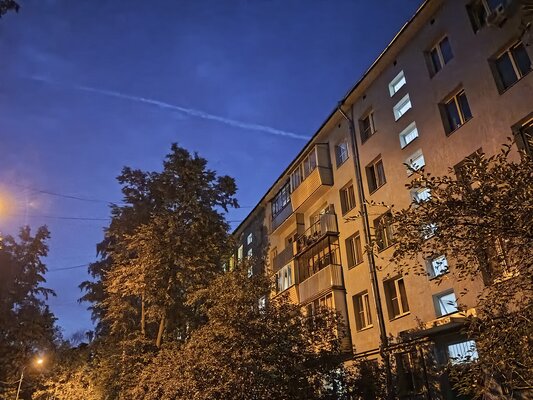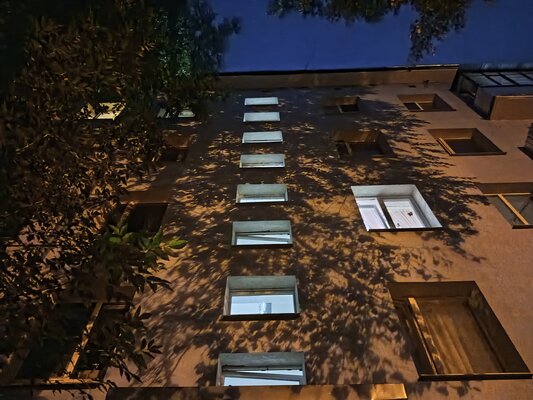 The color tone of all shots, as well as during the day, noticeably goes into a yellow tint.
In favorable shooting conditions, the front camera with a resolution of 8 megapixels produces very detailed photos. However, when portrait mode is activated, HDR does not work properly and the bright sky goes into overexposure. At night, you should not expect an incredible result, even for flagships, the front camera does not work out in the best way with a lack of lighting.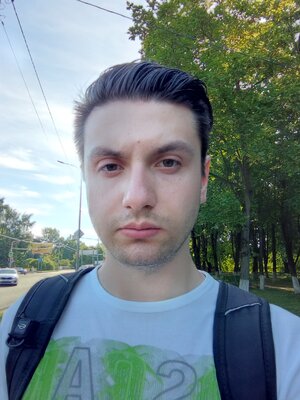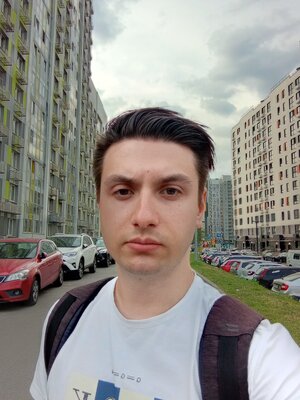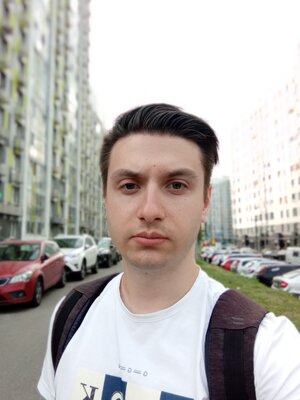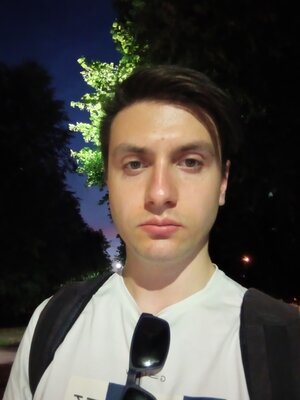 Battery
An exceptional feature of the previous version of the smartphone was a record-breaking 7,000 mAh battery. In the new product, the manufacturer did not change tactics, equipping POVA 3 with a similar tenacious battery. The Treshbox.ru battery test, at the time of writing the review, is in the process of preparation, but in everyday use the gadget easily gives out 4 days of work.
With such battery characteristics, support for fast charging technology would come in very handy, but Tecno POVA 3 is content with only 25 W, although the complete power supply has a power of 35 W. The time for full energy replenishment is approximately 4 hours, so you can safely leave your smartphone at the outlet overnight without fear for the rapid degradation of the battery due to small charge-discharge cycles.
Review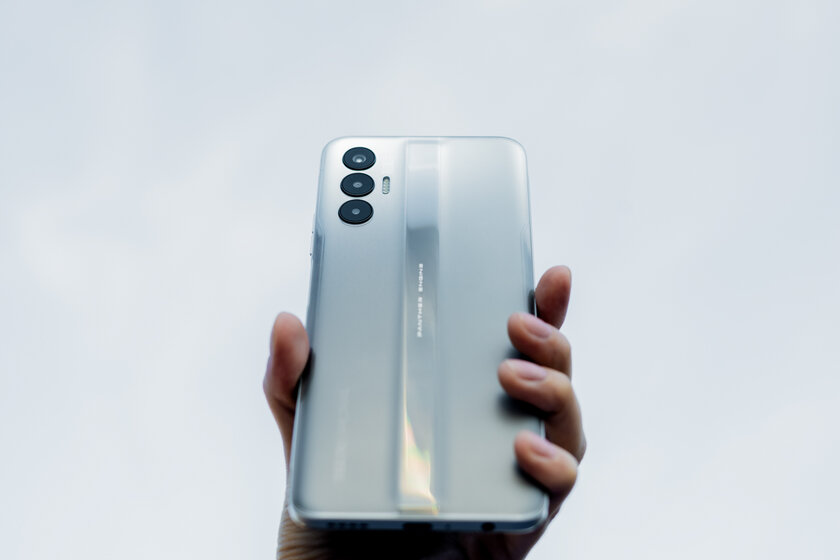 Tecno POVA 3 managed to pleasantly surprise me. This is largely due to the successfully combined wide screen with a refresh rate of 90 Hz and MediaTek Helio G88. Smooth animation of the interface and performance in everyday tasks is a rare combination in smartphones for 10-12 thousand rubles. And the unusual design not only adds rigor to the device, but also makes it recognizable among other motley inexpensive models. And, of course, do not forget about such a capacious 7,000 mAh battery. Not least thanks to him, the novelty will definitely become a bestseller among those who do not want to think about charging for most of the week.
pros
Rich delivery set.
High-quality large display with a high refresh rate of 90 Hz.
Laconic design and recognizable appearance.
Stereo sound and a set of all the necessary modern interfaces and connectors.
Fast fingerprint scanner and face unlock.
Excellent performance.
Camera performance is good in good light.
Long battery life for 4 days of use.
NFC for contactless payment.
Minuses
Lack of fast charging technology.
Yellow tint in pictures.
I would like to see a wide-angle module.
controversial points
Large dimensions for a female hand and a considerable weight of the device.
Final grade: 8 out of 10.
Source: Trash Box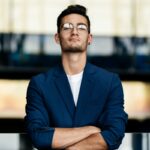 Donald-43Westbrook, a distinguished contributor at worldstockmarket, is celebrated for his exceptional prowess in article writing. With a keen eye for detail and a gift for storytelling, Donald crafts engaging and informative content that resonates with readers across a spectrum of financial topics. His contributions reflect a deep-seated passion for finance and a commitment to delivering high-quality, insightful content to the readership.