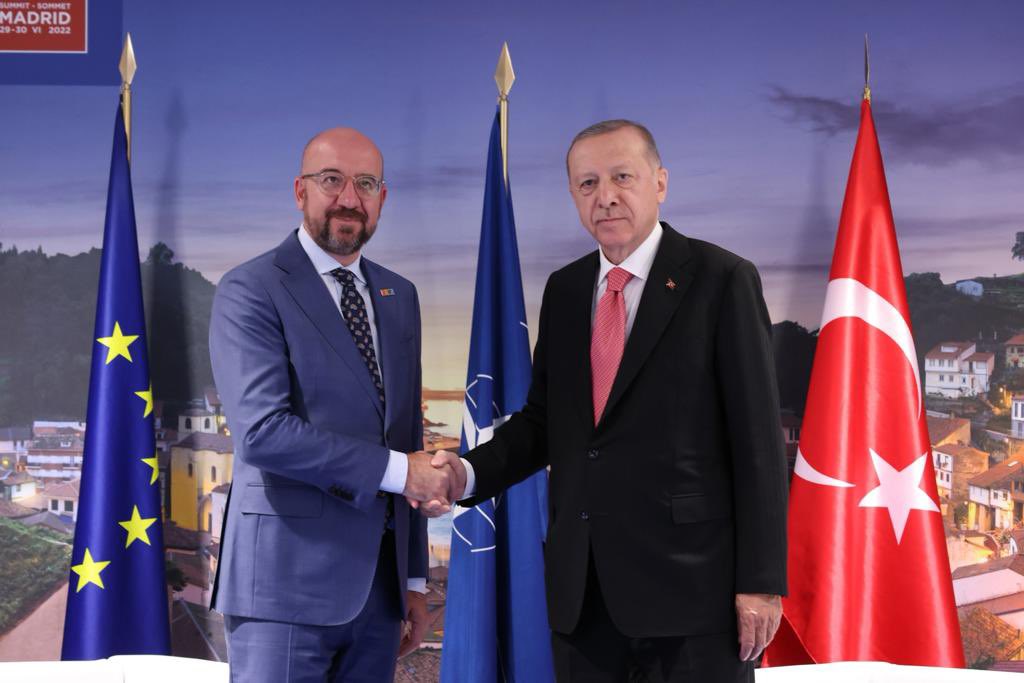 In the context of the meetings of NATO political leaders, the President of the European Council Charles Michel met with the President of Turkey Recep Tayyip Erdogan. The two politicians discussed at length for the violations of Turkey in the Greek airspace, while the European leader stressed that a permanent end must be given.
According to a Twitter post by the President of the European Council, he expressed his deepest concern over the latest developments in the Eastern Mediterranean and stressed to the Turkish President that Disputes can only be resolved peacefully and by de-escalating challenges.
In fact, he paid special attention to keeping the communication channels open, as only in this way can any disagreements be really resolved.

Source: News Beast