The VK Work service team announced the launch of a new convenient function – "Company verification". Now employers can verify their profile and receive a corresponding note about it in the job descriptions.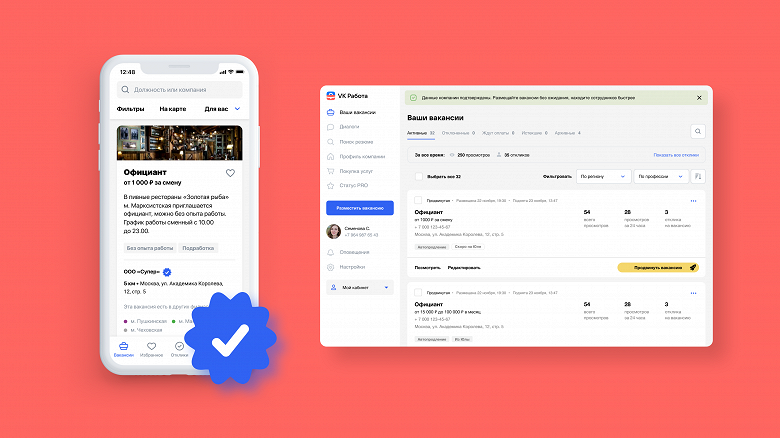 To verify an account, a company representative must fill out a questionnaire in his personal account and send an application for verification. After completing it, the company will receive a "Verified Employer" badge. In addition, vacancies of a verified company will pass moderation faster and appear higher in the feed than similar offers from companies that have not been verified.
Company verification will be implemented in stages. So far, the function is only available to large employers. Until the end of the year, small and medium-sized businesses will also be able to confirm their profile.
Let us remind you that VK Jobs is a service for quickly finding jobs and employees based on geolocation. It is part of the VK ecosystem (formerly Mail.ru Group), integrated with the social networks VKontakte and Odnoklassniki, as well as the Yula ad service and Mail.ru Mail.
.