Known for its attractive offer of restaurants, which include establishments such as lrajá Redux, Zazá Bistrô Café and the excellent Japanese Mitsubá, the little mall Rio Design Leblon expanded its gastronomic reputation in December.
One of the stores facing the street was transformed into the Tiara chef's new restaurant Rafael Gomes , winner of MasterChef Professionals 2018 and owner of Itacoa (which has units in Paris, Barra and Leblon). Take note: this is one of the best gastronomic novelties in Rio in recent years.
Willing to show all his talent in this new project, Rafa Gomes bets on a contemporary haute cuisine restaurant, in which he adds refined techniques, inventive combinations and special raw materials.
In the elegant terraced hall for 58 customers, you can taste, for example, Iberian rabbit, guinea fowl and duck, kept in a maturation chamber, which makes it possible to concentrate flavors, in a kind of dry-aged.
All suggestions tried on the day of the visit made an excellent impression. An unmissable starter is the Canadian scallop carpaccio (R$78). It comes with blinis and a silky sherry-tinged sour cream — allowing the customer to assemble small canapés with them. Finally, the chef offers a delicious red fruit gazpacho.
Also enticing is the entrée "like a lobster roll" (R$66). Crispy rolls stuffed with cold pink shrimp salad and kewpie mayo.
In the list of nine main dishes, don't miss the arroz ossoso (R$126), prepared with pearl rice, perfectly cooked pieces of octopus and homemade duck jamón. Full of flavor nuances, the recipe also includes red onion pickles, sriracha pepper aïoli, cured egg yolk and demi-glace sauce.
Also special is the guinea fowl breast (R$ 132), finished in the oven. The suggestion is accompanied by barley risotto with cream of corn and mushrooms and even a drumstick of chicken confit for 16 hours.
In February, the house promises to debut a tasting menu.
In time: the names of Rafa Gomes' restaurants form the word Itacoatiara, the beach neighborhood in Niterói where he grew up.
Tiara Restaurant: Rua Ataulfo ​​de Paiva, 270 (Rio Design Leblon), Rio de Janeiro – RJ / Tel.: (21) 3547-1001 / Opening hours: Monday to Thursday, from 12h to 22h; Friday and Saturday, from 12:00 to 23:30; and Sunday, from 12h to 22h.
The texts published by Insiders and Columnists do not necessarily reflect the opinion of CNN Viagem & Gastronomia.
Fabio Wright
Journalist from São Paulo who commutes weekly between São Paulo and Rio, he has written about gastronomy for major vehicles, such as Veja São Paulo, O Estado de S. Paulo and Época São Paulo. Over the past ten years, he has visited eighteen countries in search of good places to eat, drink, party and exercise bohemia. He also shares his discoveries on the site and Instagram Taste and Fly.


Source: CNN Brasil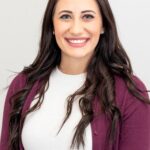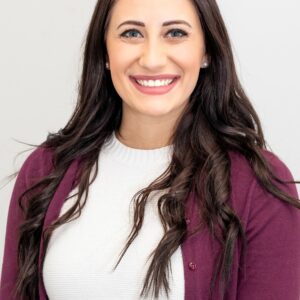 Johanna Foster is an expert opinion writer with over 7 years of experience. She has a reputation for delivering insightful and thought-provoking articles on a variety of subjects. Her work can be found on some of the top online news websites, and she is currently lending her voice to the world stock market.