Chery Tiggo 7 Pro, Tiggo 4, Haval Jolion and others: named the 10 best-selling Chinese cars in Russia this year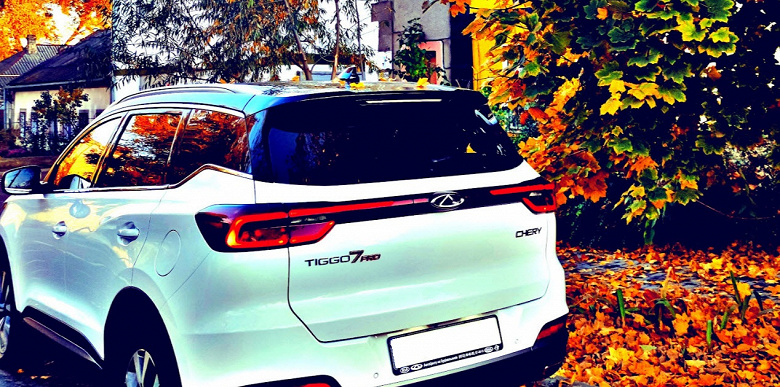 Yesterday we already published a note on the situation on the Russian car market, where sales in October fell by 18.1%, while Haval, Chery, Geely and other Chinese manufacturers are growing at a rapid pace. Also named were three models in the top 25 sales. Now, the Chinese Cars resource has published the top ten best-selling Chinese cars in Russia in October and in the first ten months of this year.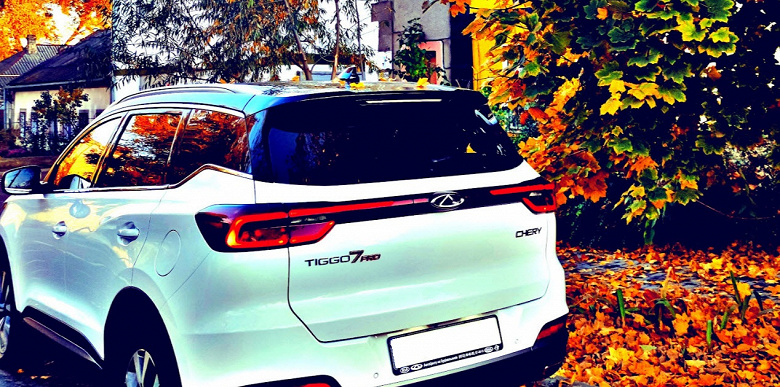 Chery Tiggo 7 Pro, which is at the top of this ranking, updated its monthly record in October. The sales amounted to 1,795 cars. The second place, also with a record, was taken by Chery Tiggo 4 with a result of 1699 cars. Haval Jolion ranks third with sales of 1506 vehicles.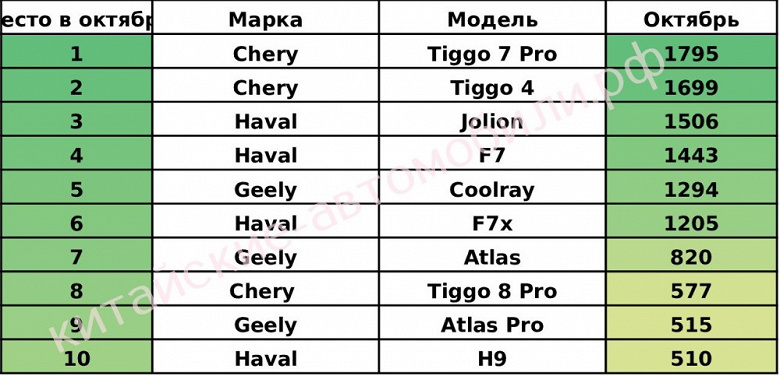 This is followed by the Haval F7, Geely Coolray, Haval F7x, Geely Atlas, Chery Tiggo 8 Pro, Geely Atlas Pro and Haval H9, the results of which are shown in the table above. The premium Geely Tugella ranked 16th with 372 cars.
And the following table shows the sales of these cars in Russia since the beginning of the year: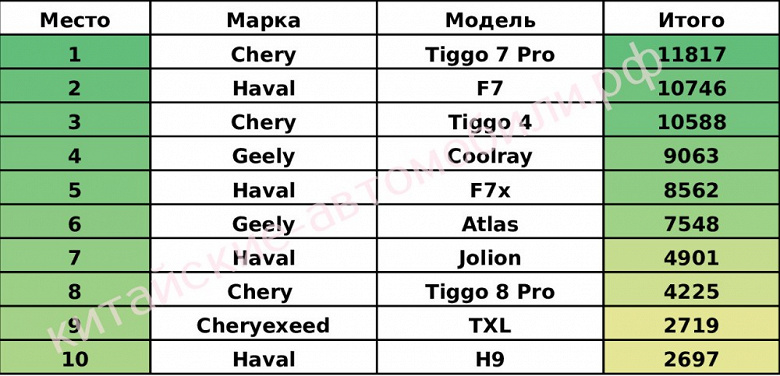 The first place is also held by Chery Tiggo 7 Pro, and Chery Tiggo 4 and Haval F7 will fight for the second at the end of the year.
.