This past Tuesday, Talinda Bennington dedicated a moving message to her late husband, the lead singer of the successful band Linkin Park, Chester Bennington, four years after his tragic and unexpected death.
In a publication on her official accounts, Talinda shared a never-before-seen photo of the singer, in which she dedicates a tender message to him, recalling the moments they spent together and expressing the affection and love that she will always feel for him.
You always made us laugh. You always made things better and when you put that lettuce leaf on your head to make us laugh because our food was taking so long to arrive, you made us feel good once again. I am so glad that our children and I have endless photos and videos to remember you. We miss you every second of every day.

You were the best person I have ever met. I see you in our babies every day. Lily is a mini you, with her beauty and her incredible voice. Tyler is just as smart as you, he has your intellect, your looks and the same obsession as you to discover what is in space. And Lila, she has the same heart of gold as you.

When they were babies, you wrote what your hopes and dreams were for them. God must have seen what you wrote because they are exactly what you wanted them to be. I know you can see them, I would give anything so that they could see you. But that's why we have our whole life together in home videos, I am very glad that I never stopped recording you.

Today we will watch some of those videos and remember how amazing you were. I love you.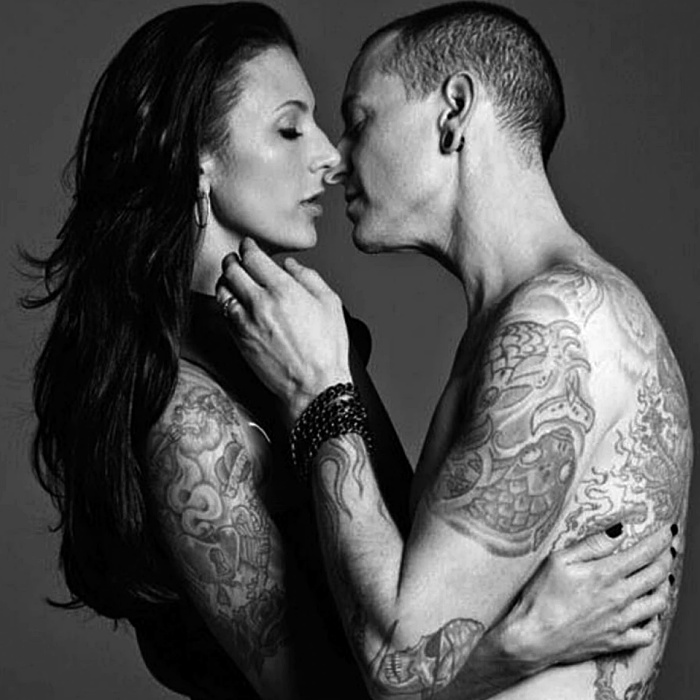 Talinda and the interpreter of Numb they married in 2005 and together they had three children: Tyler and twins Lily and Lila, ages 15 and 9, respectively. The marriage between the model and the rocker was solid until his tragic death on July 20, 2017.
Months later, at the end of the same year, it was revealed that Chester had left his entire fortune to Talinda and her children, who in addition to Tyler, Lily and Lila, include three others from past relationships: Jamie, Isaiah and Draven Sebastian.