- Article Top Advertisement -
«We have all experienced some form of non-physical violence at least once in our lives», says Chiara Ferragni. «We just didn't know what name to give to that malaise». The digital entrepreneur goes to Sanremo with a precise mission: to give voice and courage to women victims of violence. Antonella Veltri, president of DiRe adds that «everyone must do their part to help remove the prejudices and stereotypes that are the basis of violence».
«Talking about it is always the first step» says Ferragni. And he tells how she overcomes the attacks, the fundamental role of her mother «the first one that made me and my sisters feel capable of doing everything», the same education that she passes on to her children.
- Article Inline Advertisement 1-
Here are some excerpts from the interview:
Has online violence ever been so strong as to become unsustainable?
"There were times when I felt overwhelmed, especially at the beginning. It wasn't so much the things I read about myself online that hurt me the most, but the comments made by those sitting next to or behind me at the shows, not accounts, but people twice my age. They said aloud: "But who is this? But who will still shit in six months?". Those words hurt me because they were going to hit my insecurity, I didn't even know if I would be there. But after the first moment of displeasure, I thought: fuck you, I'll show you, you'll remember me».
And when she finds something that hurts her instead?
"I try to think it's happened to me before, and I've survived. And I remember that our brain, faced with twenty positive comments and one critical one, has the absurd ability to focus only on this. There will always be criticism, especially in this historical moment in which it seems to me that there is a desire to make controversy about everything ».
In relationships when did this happen?
"I won't name names, but I've had stories with men who, in different ways, have tried to devalue me. They wanted to decide for me, limit my freedom: "You can't dress like this", "You can't do this". Some even tried to isolate me from friends, saying they weren't right for me. When it happened to me, I didn't know that these were forms of psychological violence".
Beauty, success, wealth, independence, for a certain type of patriarchal mentality are things that women cannot possess, they are threats.
«Some men have approached me fascinated by success, but then they have tried to dismember me to rebalance that power that they believed should only be in their hands».
How is she with her children?
«For me it is essential to educate my children to the idea that they can be whoever they want and that they will never be judged for their choices. And then, examples count beyond words: it's useless to talk about equality if the mother does everything at home while the father is in the armchair ».
What is Sanremo in your memories?
«I have never followed him: Amadeus knows it. I understood well what the Festival was when Federico went there».
To those who say that charity is done but are not told what does he answer?
«I have done many things that are not known, but on this issue words weigh more than money. Doing things in silence is a legacy that doesn't belong to me"
Antonella Veltri adds: «Silence is not necessarily a value, silence is also the one in which violence survives».
Source: Vanity Fair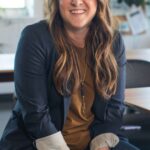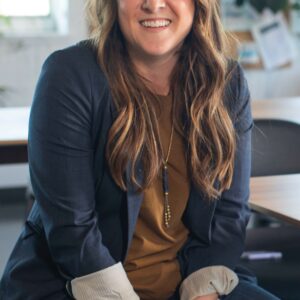 I'm Susan Karen, a professional writer and editor at World Stock Market. I specialize in Entertainment news, writing stories that keep readers informed on all the latest developments in the industry. With over five years of experience in creating engaging content and copywriting for various media outlets, I have grown to become an invaluable asset to any team.
- Article Bottom Advertisement -