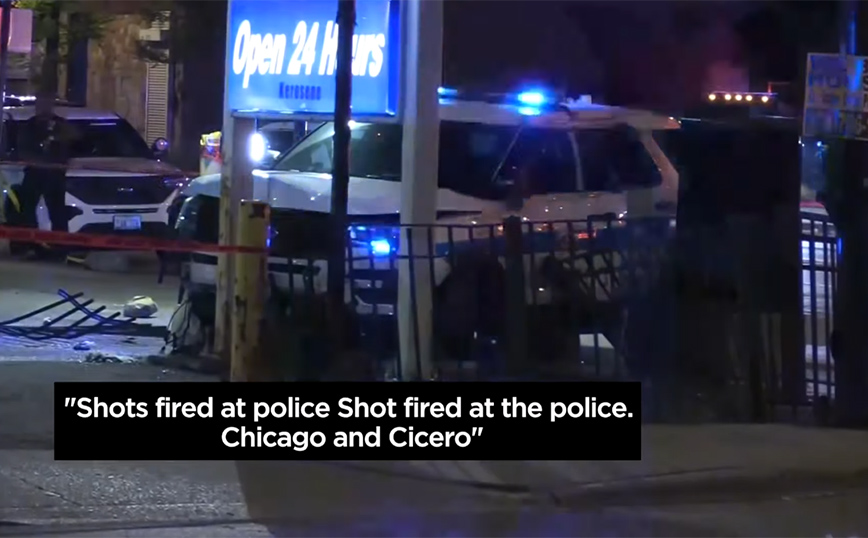 A 13-year-old boy was shot by a police officer at Chicago during a chase of a vehicle used by the perpetrators of the theft of another car on Tuesday. The policeman believed that the boy was involved in the theft and shot him, while he was not holding a weapon.
The 13-year-old is being treated in a serious but stable condition in a local hospital.
Chicago Police Inspector David Brown said Thursday during a press conference that his police department is working closely with the Politburo Accountability Office (COPA). Brown did not go into great detail, and all the police officers involved in the incident have been made available.
What happened
THE Police explained that four suspects stole a car in which a 3-year-old girl was inside on Tuesday. The girl's mother was holding the vehicle and would not let it go, with the result that the perpetrators dragged her as they were driving and she broke her key when she fell to the ground. A few minutes later, the suspects left the car and the girl was found safe and sound, reports the Athenian-Macedonian News Agency, citing Reuters.
On Wednesday night, the police tried to stop a vehicle that was used in the theft of a car. When the vehicle stopped a 13-year-old boy riding in it got out of the car and ran away. The police followed it on foot.
One of the officers shot the boy when he turned towards them, Brown explained. The boy accepted one spherebut Brown declined to say whether he was shot in the back, according to some local media.
The COPA investigators said in a statement that they were in possession of videos from the cameras brought by the police officers involved in the incident, as well as from the city security cameras and a video given to them by a third person. The service explained that it could not release the videos because a minor appeared in them.
Source: News Beast