Chilean lawmakers are considering a proposal to recognize bitcoin as legal tender. According to analysts, the chances of parliamentary approval of the new law are low.
In early November 2021, MP Karim Bianchi introduced a bill to the Chilean Senate to recognize and regulate the use of bitcoin as a means of payment on a par with the Chilean peso. The politician believes that the new law will provide a legal basis for subsequent regulatory changes in the country's financial system.
Bill consists
from several points and provides for the regulation of bitcoin turnover as a means of payment, which "acts in any transaction and in any capacity." The exchange rate for bitcoin is proposed to be determined by free market mechanisms, and retail prices to be denominated in bitcoins and Chilean pesos.
Cristobal Pereira, founder of Blockchain Summit Latam and Blockchain Academy Chile, is critical of the parliamentarian's initiative. He believes that the bill is not sufficiently developed and is aimed more at popularizing bitcoin among members of the Chilean government than actually "defining the procedure for using bitcoins as a means of payment."
On the other hand, Pereira continued, compared to neighboring Bolivia, where the government has completely banned the use of cryptocurrencies, "this could be a small step forward." Pereira ruled out the possibility of Bitcoin being declared legal tender in Chile. There are no economic prerequisites for making such a decision.
Pereira points out that "Chile is a fairly stable economy, with recognized financial institutions and inflation within normal limits, so there is no need for bitcoin as a financial haven." The same cannot be said about El Salvador, which has no currency of its own, or Venezuela, which has the highest inflation rate in the world. The political and financial conditions in these countries are very different from other countries in the region, therefore, in the face of a weak economy, they were forced to turn to cryptocurrencies.
Most likely, Chile will follow the Japanese model, where payments in bitcoins are legal, but there is no intention of equating it to fiat currency.
The Chilean government is already considering issuing its own central bank digital currency (CBDC). Experts believe that the Central Bank's initiative will receive more political support in the country than a proposal to regulate bitcoin turnover.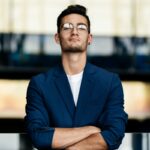 Donald-43Westbrook, a distinguished contributor at worldstockmarket, is celebrated for his exceptional prowess in article writing. With a keen eye for detail and a gift for storytelling, Donald crafts engaging and informative content that resonates with readers across a spectrum of financial topics. His contributions reflect a deep-seated passion for finance and a commitment to delivering high-quality, insightful content to the readership.