- Article Top Advertisement -
The National Congress of Chile held this Wednesday (17) the first draw to determine which deputies must pass a test of drugs .
The exam will be done through the collection of hair strands and the application of the test will be biannual and random. The idea is that all parliamentarians have to go through the control twice during the four years of their legislature.
- Article Inline Advertisement 1-
If the winner unjustifiably refuses to take the test, he will be sanctioned by the Chamber's Ethics and Transparency Commission.
The names of lawmakers who test positive will be made public. The parliamentarians barred from the exam will also have to authorize the breach of bank secrecy.
If there is a transaction above 800 UF (approximately BRL 126 thousand), they must justify the amounts. If this is not possible, the information will be forwarded to the Chamber's Ethics and Transparency Commission or to the Public Prosecutor's Office.
Why will a drug test be conducted in Congress?
The new code for the control of drug use in the Chamber of Deputies and Deputies regulates the prevention of the undue consumption of narcotics, psychotropic drugs or substances and, in addition, establishes the periodic execution of controls in the parliamentarians in office.
The objective is to raise the standards of transparency in parliamentary work and to curb the commission of drug trafficking crimes, in addition to dispensing with any relationship between the Chamber and the drug trafficking networks existing in the country.
The text indicates that the Chamber will establish a general policy on prevention and rehabilitation, which includes the definition of a plan of prevention actions for all people working in the corporation.
In this first round, 78 deputies were drawn.
Check the list:
Cosme Mellado Pino
Luis Alberto Neck Pena and Lillo
Felipe Camano Cardenas
Daniel Contreras
Boris Barrera-Moreno
Carlos Bianchi Chelech
Clara Sagardia Bosses
Harry JurgensenRundshagen
Jorge Rathgeb Schifferli
Christian Tapia Ramos
Camila Flores Porto
Diego Schalper Sepulveda
Jaime Saez Quiroz
Maite Orsini Pascal
Ruben Dario Oyarzo Figueroa
Carolina Marzan Pinto
Gonzalo Winter Etcheberry
Jose Miguel Castro Bascunan
Catalina Del Real Mihovilovic
Bernard Berger Fett
Marta Bravo Salinas
Leonidas Romero Saez
Daniel Lilayu Vivanco
Nathalie Castillo Rojas
Sarah Concha Smith
Thomas De Rementeria Venegas
Jose Carlos Meza Pereira
Patrick Rose Barrientos
Jorge Brito Hasbun
Juan Irarrázaval Rossel
Francisco Undurraga Gazitua
Raul Leiva Carvajal
Eduardo Duran Salinas
Rene Alinco Bustos
Marcela Riquelme Aliaga
Cristobal Urruticoechea Rios
Natalia Romero Talguia
Leonardo Soto Ferrada
Henrique Leal Bizama
Christian Matheson Villan
Sofia Cid Versalovic
Camila Rojas Valderrama
Marco Antonio Sulantay Olivares
Danisa Astudillo Peiretti
Monica Arce Castro
Gonzalo de la Carrera Correa
Consuelo Veloso Ávila
Emilia Schneider Videla
Jaime Mulet Martinez
Jorge Guzman Zepeda
Cristian Araya Lerdo de Tejada
Thomas Hirsch Goldschmidt
Marisela Santibanez Novoa
Lorena Pizarro-Serra
Joaquin Lavin Leon
Alejandra Placencia hair
Hugo King Martinez
Gael Yeomans Araya
Jorge Duran Espinoza
Agustín Romero Leiva
Cristhian Moreira Barros
Eric Aedo Jeldres
Juan Antonio Coloma Alamos
Marta Gonzalez Olea
Sebastião Videla Castillo
Joao Santana Castillo
Executioner Vlado Mirosevic
Francisco Thumb Castle
Hotuiti Teao Drago
Hernan Palma Perez
Ximena Ossandon Irarrázabal
Maria Francisca Belo Campos
Catarina Pérez Salinas
William Ramirez Diez
Raul Soto Mardones
Andrés Giordano Salazar
Daniela Serrano Salazar
Diego Ibanez Cotroneo
Source: CNN Brasil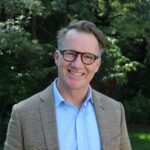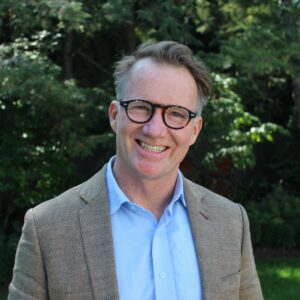 I'm James Harper, a highly experienced and accomplished news writer for World Stock Market. I have been writing in the Politics section of the website for over five years, providing readers with up-to-date and insightful information about current events in politics. My work is widely read and respected by many industry professionals as well as laymen.
- Article Bottom Advertisement -