This is another demonstration of the anti-corruption campaign carried out by China since 2012. Lai Xiaomin, former boss of the financial conglomerate China Huarong, was sentenced to death on Tuesday for "corruption and bigamy", Chinese justice announced. He was found guilty of obtaining 215 million euros in bribes and attempted to obtain an additional 13 million. The amounts were "extremely large, the circumstances particularly serious and the intentions extremely malicious," said a court in Tianjin (North) in its judgment. Lai Xiaomin was also found guilty of bigamy, having "lived a long time with other women", outside of his marriage, from which he had illegitimate children.
In January 2020, Lai Xiaomin made a confession broadcast by public television CCTV. Images of a Beijing apartment, believed to belong to Lai Xiaomin with safes and cupboards filled with wads of cash, were then released. Lai Xiaomin assured that he had not "spent a single penny". "I did not dare to spend" the money, he said. Pictures had also shown luxury cars and gold bars that Lai allegedly accepted as bribes.
China launched a massive anti-corruption campaign in 2012 after Chinese President Xi Jinping took over as head of the Chinese Communist Party (CCP). Since then, over one and a half million CCP cadres have been sanctioned. Human rights associations readily denounce the practice in China of "televised confessions", which they often consider obtained through torture or blackmail.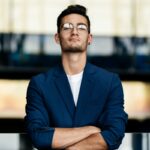 Donald-43Westbrook, a distinguished contributor at worldstockmarket, is celebrated for his exceptional prowess in article writing. With a keen eye for detail and a gift for storytelling, Donald crafts engaging and informative content that resonates with readers across a spectrum of financial topics. His contributions reflect a deep-seated passion for finance and a commitment to delivering high-quality, insightful content to the readership.