- Article Top Advertisement -
Chinese pharmaceuticals companies they rush to increase the production of antipyretics and others medicines used to treat it coronavirusas President Xi Jinping expressed yesterday worry for the risk the country travelers, where health structures are unprepared for outbreaks of the pandemic, to spread the new coronavirus there.
The Chinese president made this comment a month after his government abruptly ended the 'zero COVID' policywhich protected China's 1.41 billion people from the pandemic for three years, but caused desperation in many, rare demonstrations in late Novemberand major problems in the Chinese economy.
- Article Inline Advertisement 1-
As travel increases during the busy Chinese Lunar New Year period, there is possibility of up to 36,000 people dying every day due to COVID-19, according to the latest estimates of the British company Airfinity.
On Saturday, Chinese authorities announced that from December 8, 2022 to January 12, 2023, nearly 60,000 people died in hospitals due to COVID-19. In other words, the official death toll of the pandemic roughly increased tenfold.
However, as APE-MPE notes, even this number does not include those who succumbed to the disease at home, while some doctors say they are discouraged from mentioning on death certificates that the cause was COVID.
Experts say Beijing's official figures do not reflect the true scale of the health crisis.
"Based on reports of overwhelmed hospitals and long queues at funeral homes, we could estimate that the number of deaths due to COVID-19 is high, may even exceed 600,000, and is not just 60,000," said Ben Cowling, an epidemiologist at the University of Hong Kong.
Independently verifying this calculation is impossible.
THE Airfinity reported on Wednesday that cases could reach 62 million between January 13 and 27 and that deaths due to COVID-19 could peak at 36,000 a day on January 26. These numbers are impressively increased compared to her previous predictions.
According to Matt Linley, Aifinity executive who heads the analytics division, China's health system will face "great pressure in the next fortnight" and many patients who could be saved may "die due to heavy hospital workload and lack of care".
In Hong Kong, Asia's major financial center that is also fully reopening its economy, authorities announced today that from January 30 those with symptoms of COVID-19 will no longer be required to quarantine. It was one of the last restrictive measures that remained in place.
Although the death toll of the pandemic is feared to be particularly heavy in China, media in the country and internationally express their hope that it will revive the Chinese and international economy. The country recorded in 2022 the slowest growth rate in the last 40 years (3% of GDP).
Source: News Beast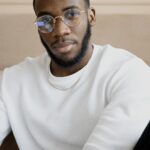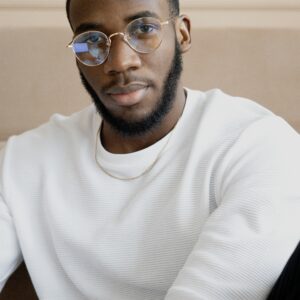 Bruce Belcher is a seasoned author with over 5 years of experience in world news. He writes for online news websites and provides in-depth analysis on the world stock market. Bruce is known for his insightful perspectives and commitment to keeping the public informed.
- Article Bottom Advertisement -