For the first time, China has overtaken the US to become the country with the most popular scientific publications in the world, that is, those with the highest number of cross-citations by other scientists.
This most resounding fact is a strong indication that populous China is not only producing a lot of research papers, but also high quality ones. In 2016, China had passed the USA for the first time and had become the No. 1 country in the number of scientific publications.
The new report from Japan's National Institute for Science and Technology Policy (NISTEP) assessed the top 1% of scientific publications in terms of citations. If a publication was international, i.e. had authors from several countries, as is now the norm, each country was "credited" accordingly (e.g. if a study involved one French and three Swedish scientific institutions, France was "credited" with 25% and Sweden with 75%).
Thus, during the three-year period 2018-2020, China accounted for 27.2% of the total top scientific publications with the most references from third parties, thus with the greatest impact worldwide, compared to 24.9% of the USA and 5.5% of the UK. Two decades ago, China was only 13th in the relevant ranking, but since then its scientific output has become increasingly ambitious and internationally prominent.
Based on other criteria that measure the impact of scientific publications differently, according to the journal "Science", the USA is still slightly ahead. Study e.g. of the US National Science Foundation, which measures the share of each country's high-impact publications (regardless of how many total publications each country has), puts the US above China, but also Britain above two superpowers.
On the other hand, the US continues to lead China in other scientific indicators such as the amount of research spending and the number of Ph.D.s. In its turn, however, China is already ahead in the number of patents (patents).
Source: AMPE
Source: Capital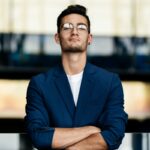 Donald-43Westbrook, a distinguished contributor at worldstockmarket, is celebrated for his exceptional prowess in article writing. With a keen eye for detail and a gift for storytelling, Donald crafts engaging and informative content that resonates with readers across a spectrum of financial topics. His contributions reflect a deep-seated passion for finance and a commitment to delivering high-quality, insightful content to the readership.