China sent its first civilian astronaut into orbit on Tuesday as it launched the Shenzhou-16 mission to its space station for its second orbital crew rotation, marking another step for the country's ambitious space program.
The three astronauts on the Shenzhou-16 took off from the Jiuquan Satellite Launch Center in the desert of China's Gansu province at 9:31 am. on Tuesday morning, it headed towards the Tiangong space station orbiting Earth.
The crew – Jing Haipeng, Zhu Yangzhu and Gui Haichao – replaces the Shenzhou-15 astronauts, who have been outside China's recently completed Tiangong space station since November to begin their own five-month stint aboard the station.
It is China's fifth manned mission to the space station since 2021.
The Shenzhou-15 crew aboard the station was photographed watching the launch of its replacement crew via live stream. The two teams met at the station about 6.5 hours after launch, state media said.
Among the Shenzhou-16 crew, Gui, a professor at the prestigious aeronautical institution Beihang University of China, who did his postdoctoral work in Canada, is the first Chinese civilian to participate in a space flight. All other astronauts were members of the People's Liberation Army of China.
Gui will operate payloads for space experiments, while Jing and Zhu will operate and manage the spacecraft as well as conduct technical tests, the China Manned Space Agency (CMSA) said at a press conference on Monday, introducing the crew.
Jing, the mission commander, is a space veteran who was part of China's first astronaut team in 1998 and has already completed three manned flight missions. The mission marks the first spaceflights for Zhu and Gui, both born in 1986.
Gui's selection for the crew generated a great deal of interest in Chinese online media, not just because of his position as the first civilian astronaut, but because of an accessory he wore in official photos that is not normally seen on those who go to space – eyeglasses. .
Several media outlets responded Monday to the online discussion about how a person without perfect vision could be physically released for a space mission.
State-run China Daily newspaper quoted former astronaut Yang Liwei, now a top official in China's manned space program, as explaining that as the division of labor in missions became more specialized, there were different criteria for different crew members. .
Several articles also detailed the rigorous training Gui underwent prior to the mission, including desert survival, sleep deprivation tests, escape center training, and underwater drills for operational skills.
NASA's rules for its astronauts state that "distance and near visual acuity must be correctable to 20/20 in each eye." But he adds: "The use of glasses is acceptable."
The launch of Shenzhou-16 comes as China rapidly advances its capabilities in space – including through the establishment of its Tiangong space station, which completed basic construction last year and is expected to operate and host astronauts for at least least a decade.
That could make it the only orbiting outpost for scientific research after the expected end of International Space Station operations in 2030.
China has sought to open up its station to collaborate with international partners, including hosting experiments from other countries.
For years, Beijing has leveraged its growing prowess as a global space power to offer partnerships and development opportunities to other countries as part of its diplomacy.
While the in-orbit construction of the space station's T-shaped three-module structure was completed last year, there are plans to expand the structure and boost its research capabilities in the coming years, according to state media.
Tiangong's main module entered orbit for the first time in 2021, marking the first major step in a space station dream envisioned by the government since 1992.
The moment was hailed by the official media at the time as "formally embarking on the construction of one of humanity's largest and most sophisticated space facilities".
China will have three space missions for the application and development of its space station in 2023, CMSA said earlier this year.
In addition to Tuesday's launch, they include the Tianzhou-6 cargo spacecraft, which launched earlier this month, and the second Shenzhou-17 manned spacecraft later this year.
At its press conference on Monday, the CMSA also reiterated China's plan for a manned lunar landing by 2030.
With collaboration of Martha Zhou, Dhruv Tikekar and Alex Stambaugh)
Source: CNN Brasil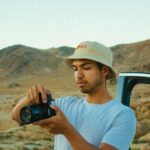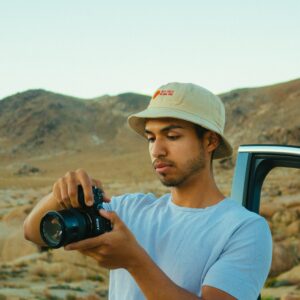 Charles Grill is a tech-savvy writer with over 3 years of experience in the field. He writes on a variety of technology-related topics and has a strong focus on the latest advancements in the industry. He is connected with several online news websites and is currently contributing to a technology-focused platform.