By William Pesek
Xi Jinping has plenty to worry about: coronavirus, housing crash, inflation, Pelosi. But the Chinese president's biggest problem… comes from Tokyo.
Something strange is happening with Chinese banks: one financial institution lends to another. Last Friday, transactions in the one-day Repos (repurchase agreements) market reached record levels exceeding $900 billion. That's how it is when you run out of creative ideas to manage the massive flow of capital that the central bank pours into the financial system.
John Maynard Keynes warned of this "liquidity trap" decades ago. Analysts of the 2000s in Japan know how to get caught in this one. And they also know that Xi Jinping did not want the People's Bank of China or his national economy to be at this point in 2022.
Speaking to Bloomberg, Citic Securities economist Ming Ming said that "excess liquidity is accumulating in the financial system rather than flowing into the real economy." The great liquidity created by the People's Bank of China is stagnating. Thus, Chinese banks resort to the financial equivalent of transactions between themselves.
For years, economists – such as Nobel laureate Paul Krugman – have been worryingly predicting that China could go into a "spin" like Japan did after the Lehman Brothers crisis in 2008, when the world followed the Bank of Japan down the road. of quantitative easing.
The details of the dilemma facing China differ from what the "Krugmans of the world" expected. Deflation doesn't seem to worry Beijing. At least not while Russia's war in Ukraine is driving up oil and other commodity prices.
But China's economic growth is leveling off at the worst possible time given the political goals of Xi Jinping, who by 2022 plans to fulfill a long-held dream: to secure a third term as Communist Party leader, "breaking" the norm . This scenario gathers many possibilities, but the turmoil in the Chinese economy may also bring internal party tremors.
The main reason prompting analysts to see a slowdown for the Chinese economy is Beijing's "zero infection" policy to deal with the coronavirus and the strict lockdown regime it is imposing on entire metropolises. This system worked in 2020, but today it seems like a futile tactic amid more contagious variants of the virus.
Since the beginning of the year, Beijing has tried to shift toward a more flexible "zero contamination" strategy, however that is interpreted. However, investors believe that imposing a lockdown will be Beijing's response to any new outbreak of the pandemic.
Lu Ting, an economist at Nomura Holdings, believes that China is caught in the "coronavirus economic spiral". The risk is that China's GDP will hover indefinitely – with ups and downs – around pandemic levels.
It is time for Xi Jinping to redesign China's covid-19 containment strategy. The priority should be the most effective vaccines and their mass testing. This tactic could bring China closer to this year's 5.5% GDP target. It could even slow the biggest capital flight since 2014 that China is currently experiencing.
The Chinese president can no longer rely on the People's Bank to save the day. Nor can his government safely lift the fiscal floodgates, given Beijing's heavy debt. In the first quarter of the year alone, China's gross debt increased by 2.5 trillion. dollars, far exceeding the corresponding increase in the US gross debt by 1.5 trillion. dollars, according to the International Finance Institute.
This is Xi Jinping's rationale behind his pandemic policy overhaul — not a conventional motivation. Of course, Xi also has other "headaches" at the moment: such as the visit two days ago by the American speaker of the House of Representatives, Nancy Pelosi, to Taiwan. Beijing's reaction was over the top, especially considering that the government has bigger challenges than conducting military exercises.
Economist Michael Pettis of Peking University argues that China should study the lessons of Japan's lost decades and take them to heart.
"Today, we compare China's situation to Japan's because the two countries share some common features: income imbalances, years of unproductive investment, a banking system backed by government guarantees, ballooning debt, etc.," notes Pettis. .
These imbalances led to the "bubble", the consequences of which – decades later – Tokyo is still trying to tame. Japan, says Pettis, faced a "difficult adjustment after a 40-year investment-driven growth miracle. It's the same for any country that followed a similar growth path, and then went back to … brutal economic adjustment."
This model also concerns China. The fact that the country's People's Bank is losing its monetary "charm", like the Bank of Japan (BoJ) decades ago, is an ominous sign.
The bottom line: if Beijing wants to avoid Japan's fate, Pettis says, "it needs to understand the real causes of it and take specific measures that Tokyo has been unwilling or unable to implement. Otherwise, the delusion that it will not suffers the same fate as Japan, it is almost guaranteed to follow the same path."
Source: Capital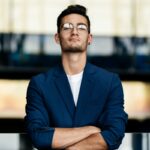 Donald-43Westbrook, a distinguished contributor at worldstockmarket, is celebrated for his exceptional prowess in article writing. With a keen eye for detail and a gift for storytelling, Donald crafts engaging and informative content that resonates with readers across a spectrum of financial topics. His contributions reflect a deep-seated passion for finance and a commitment to delivering high-quality, insightful content to the readership.