Wuling Motors has officially announced that as of December 31, 2021, the total sales of the HongGuang Mini EV electric vehicle exceeded 550,000 units, of which 426,452 were sold in 2021.
HongGuang Mini EV has been the most popular electric vehicle in China for 16 consecutive months. In December, he set a record, 55,729 cars were sold in a month.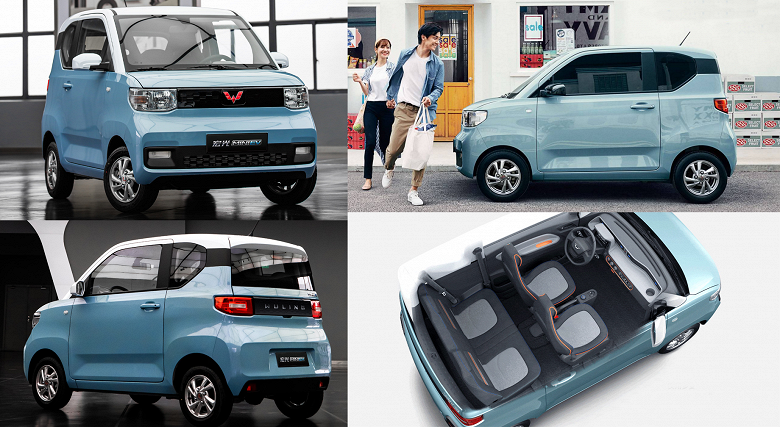 China's Wuling Hongguang Mini EV, which debuted in summer 2020, quickly gained popularity in the local market with its starting price of $ 4,500. Last year, Japanese experts from the Nikkei Asian Review disassembled the car and shared their findings.
Recently, the Chinese media conducted extensive testing of 40 electric vehicle models at temperatures of around -20 ° C and measured the actual range. Many popular models took part in testing, including Hongguang Mini EV, Tesla Model 3, Tesla Model Y, Weilai EC6, Xiaopeng P7, Volkswagen ID.3, GAC Aion S, Zeekr 001, Euler Good Cat, BYD Dolphin, Porsche Taycan and others models. So, Hongguang Mini EV showed an excellent result, having driven more than 100 km on a single charge with the declared 170 km, showing a real power reserve of 60% of the declared one.
.