Some time ago there was official information that the Chinese auto industry giant Nio is preparing to surpass BMW, Audi and even Mercedes-Benz in their home soil – the first batch of ET7 vehicles is already on its way to Europe. And although sales in dealerships in Germany, Denmark, Sweden, Norway and the Netherlands have not yet been launched, fans of the Chinese brand have noticed the flagship Nio sedan on the public roads of the port city of Szczecin in Poland. Naturally, this is not the model that will go on sale, but the manufacturer apparently decided to test various systems before a full release.
The vehicle seen on the roads of the Polish city is protected by a special camouflage, which is usually used for public testing of the car before a full presentation – this is how the manufacturer hides the body design. With the Nio ET7, there is no need to hide anything, of course, as the flagship sedan has been shown for a long time, so the camouflage move only drew additional attention to the car. Although, probably, Nio wanted it that way. At the same time, the appearance of an electric car in Poland, which is not included in the plan for the expansion of the Chinese giant to the European market, is quite normal – very often buyers from the EU make a purchase in Germany or the Czech Republic in order to bring the vehicle to their country later.
A test drive around the city was most likely made (there is no official information) to collect the necessary information – Nio employees need to understand the number of charging stations, electric car service stations and free parking spaces for electric cars. All this is necessary for the giant to assess the potential market for electric cars, since Nio, obviously, does not plan to stop there and will soon go beyond the five countries of Europe described above. The Nio ET7 has literally everything you need for this – a premium electric sedan provides up to 1000 km of range on a single charge, which is a lot by the standards of the market.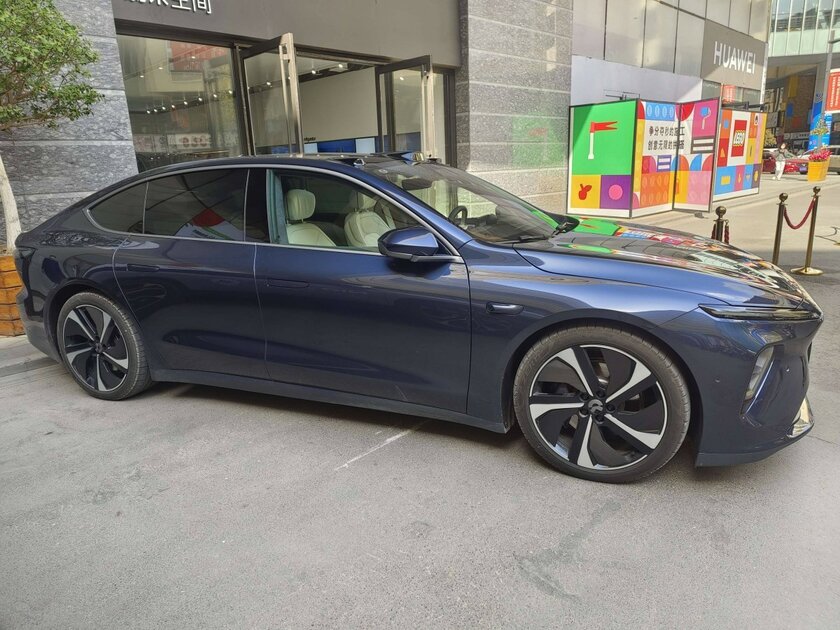 This sedan even allows you to accelerate from zero to hundreds in just 3.9 seconds, although in urban conditions this is probably not worth checking. In addition, the Nio ET7 is an insanely safe car – it only has thirty-three tracking sensors on the body. The only question is the cost, which is still kept secret.
Source: Trash Box