Referring to the DigiTimes publication, the source claims that several Chinese GPU manufacturers intend to develop GPUs designed for 5 and 7 nm production this year. However, when trying to order their release, they may run into problems, given that key TSMC customers have already paid in advance to reserve the corresponding capacities.
What kind of Chinese developers are we talking about? These are Innosilicon, which works with Imagination Technologies IP cores, as well as the lesser known companies Changsha Jingjia Microelectronics and Biren Technology.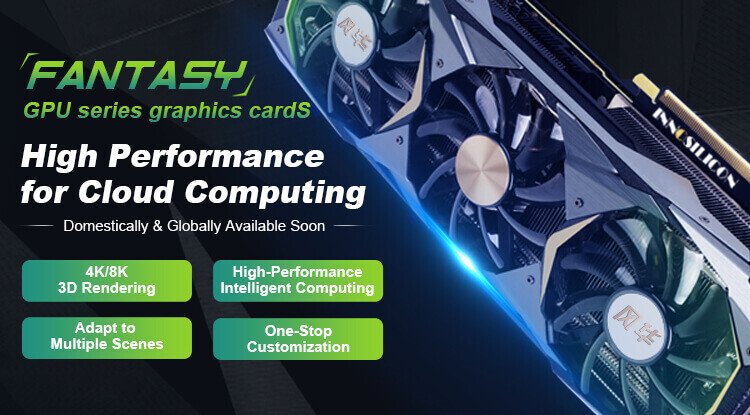 Innosilicon's Fantasy One GPU is said to offer similar performance to the GeForce RTX 2070, meaning it could even compete with Intel's Arc GPUs if mainstreamed.
Changsha Jingjia Microelectronics introduced its first JM9 series GPU in December last year. It's been credited with 80% performance of the GeForce GTX 950, putting it in the office PC category.
Finally, Biren Technology announced the BR100 last October, which appears to be already manufactured by TSMC in 7nm. Nothing is known about the performance of this GPU yet. It is also unknown how soon Chinese GPU manufacturers will be able to compete with Nvidia and AMD in the global market.