It is an Italy colored in red and orange that comes out of the decree that collects the new measures and limitations for the holiday period. "A point of balance between the necessary squeeze and the exceptions to celebrate," said Prime Minister Conte, presenting the provision and speaking of a difficult situation throughout Europe as well as the need for limitations to face the restart in January. The final agreement in the government enshrines a national red zone from December 24 to January 6, on holidays and days before holidays. That's a total of 10 days of lockdown. The other days will be in the orange zone, therefore partially closed: they are 28, 29, 30 December and 4 January.
However, it will be possible to move, without necessarily being a family tie, on all holidays and pre-holidays. With number limitations though: more than two people cannot travel, without counting the under 14s (Prime Minister Conte would have wanted a threshold of 18 years) and the disabled or non self-sufficient.
«During public holidays and days before holidays between 24 December 2020 and 6 January 2021 moving to private homes is allowed only once a day, in a period of time between 5 and 22, to a single home located in the same region and within the limits of two people, additional to those already living there, in addition to minors under the age of 14 on whom such persons exercise the parental authority and to disabled or non self-sufficient people living together ".
On red days it is not possible to move except for health and work reasons and with the exception of the two people plus the minors invited. Self-certification will be required. Restaurants, bars and shops will be closed. On orange days the shops are open and it is always allowed to move within your municipality.
For small municipalities there is an exception: those who live in those with less than 5000 inhabitants can move to other municipalities within 30 kilometers. However, it is forbidden to go to the provincial capitals.
It always remains for everyone the curfew at 10pm and until 5am. Those who violate the rules incur penalties between 400 and 1000 euros. At least 70,000 men and women of the police and carabinieri will be on the street for checks. The block between regions remains from December 21st to January 6th. Immediate departure of the refreshment points for the categories forced to close.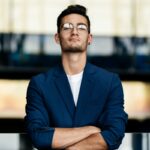 Donald-43Westbrook, a distinguished contributor at worldstockmarket, is celebrated for his exceptional prowess in article writing. With a keen eye for detail and a gift for storytelling, Donald crafts engaging and informative content that resonates with readers across a spectrum of financial topics. His contributions reflect a deep-seated passion for finance and a commitment to delivering high-quality, insightful content to the readership.