- Article Top Advertisement -
click up — financial application for transfers and payments in Uzbekistan. With the help of the CLICK system and this application it is possible to:
Transfers from card to card in the form of a chat. The ability to transfer funds directly from one online plastic card account to another online plastic card. A transfer is available, as well as a request for funds to a CLICK-user by phone number, by card number, as well as a transfer between your cards. Possibility to leave a comment to the translation.
CLICK wallet. This is a virtual account that you can replenish, pay for various goods and services from it, and transfer funds from it to other wallets. Now you do not need to contact the bank, wait for the opening of an account or card.
History on the map. History of all payments (receipts, payment at retail outlets, cash withdrawals, etc.) on your UzCard cards
Payment on the spot. Payment using a QR code scanner at retail outlets in your city. Building a route to the supplier you need.
Scheduled auto payment – used to make payments to the supplier on the date you specified of each month or week for the amount you specified.
Auto payment on event – used to pay when a certain amount is reached on the balance of your personal account with the supplier. Service connection is free.
Help a friend. If you run out of money on your account, you can ask your friends for payment by invoicing them for payment.
Offline and online modes. The application works via the Internet or via USSD requests even with a negative balance on the phone!
Loan repayment. Repay loans without leaving your home in one CLICK. The following banks are available for loan repayment: AloqaBank, Asia Alliance Bank, Agrobank, Madad Invest Bank, Savdogar Bank, Xalq Bank, Turon Bank, Mikrokredit Bank, SQB, Orient Finans Bank, Davr Bank, Kapitalbank, Infin Bank, Ziraat Bank, Universalbank, Ipak Yuli Bank, Qishloq Qurilish Bank, Ravnak Bank, Hi-Tech Bank, Hamkor bank, Asaka bank, Trast bank, Poytaxt bank, Texnomart, Uzavtosanoat, TheMall, Kredit 24.
Payment. Various services: mobile communications, Internet, landline phone and telephony services, digital television, taxes and utility bills, transport services, ordering and delivering food, services and goods in online stores in Uzbekistan, and much more;
CLICK PASS is a super solution for fast payments on the spot, in which a unique QR code is displayed on the screen of your smartphone. For a quick payment to the cashier, just scan it and the money will be debited from the plastic card you have chosen, even if there is no Internet;
My accounts. Payment of invoices from suppliers or from another CLICK user.
Reports. viewing the history of CLICK payments and receiving a report in graphical form;
Selected payments. Add recurring payments to "Favorites" and pay even faster and more conveniently.
General Balance. Viewing the balance of registered plastic cards, and much more.
- Article Inline Advertisement 1-
Source: Trash Box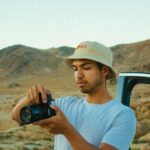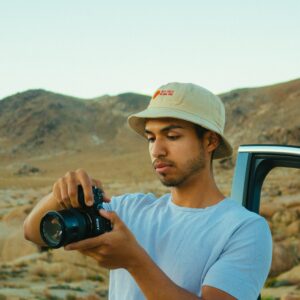 Charles Grill is a tech-savvy writer with over 3 years of experience in the field. He writes on a variety of technology-related topics and has a strong focus on the latest advancements in the industry. He is connected with several online news websites and is currently contributing to a technology-focused platform.
- Article Bottom Advertisement -