Journalist Carlos Tramontina, hired in April, debuts a multiplatform project on CNN Brazil on the 4th of June. Success all over the world, theCNN Freedom Project " will deepen and discuss guidelines on situations and conditions that violate human rights.
There will be two formats: seven special documentaries produced by CNN International subtitled in Portuguese and presented by Tramontina, and 12 unpublished pills, a production of original content, captured in Brazil, which will show the local reality.
The documentaries are scheduled to premiere on the 4th, Sunday, at 9:30 pm, and the pills on the 5th, Monday, and will be shown throughout the schedule for six months. Content will be available on all platforms CNN Brazil including in CNN Radio .
On both fronts, sensitive issues inherent to human rights will be on the agenda, such as human trafficking across borders, sexual exploitation of children, adolescents and women, the intense routine of truck drivers, among other themes related to "modern slavery".
"These are situations and conditions that need to be faced. For that, they need to be known", says Carlos Tramontina.
CCR Group and CNN Brasil
"CNN Freedom Project " arrives in Brazil as a result of an editorial and commercial partnership between CNN Brazil and the CCR Group, one of the largest infrastructure and human mobility concession companies in Latin America, which saw in the project a relevant opportunity to participate in the approach to themes with a strong social bias – matters with strong adherence to the initiatives led by the company in Brazil.
"The 'CNN Freedom Project' is a combination of exclusive content from the North American version and the production of original content, produced and captured in Brazil. And it is the CCR Group's investment that is making this project viable, which will touch and deepen the discussion on sensitive and fundamental themes for society, with total alignment with the work and initiatives carried out by the company", explains Maurício Kotait, Commercial vice-president from the CNN Brazil .
"For the CCR Group, the fundamental element of the partnership was the possibility of participating in joint elaborations with the brilliant teams of CNN . It will be our opportunity to encourage discussions about the Brazilian social reality, with the editorial standard of CNN which is synonymous with quality content, credibility and relevance", adds Tonico Pereira, Director of Communication and Social Investments at the CCR Group.
Themes
documentaries
Canada's Stolen Daughters
Modern slavery is not a problem exclusive to poor countries. More than half of all slavery-like work is found in middle- and high-income countries. And in Canada specifically, centuries of segregation and prejudice have made the indigenous population an easy target.
The documentary tells the story of girls who were enticed to work in prostitution, most of them of indigenous origin. Data show that although Indigenous women and girls make up only 4% of the Canadian population, they make up 50% of all victims of sex trafficking in the country.
The special also reveals how the Canadian government has acted to combat the problem, and who are the people responsible for helping these victims.
people for sale
A scene that shocked the world: in a dark place, men lined up listen to other men offering cash bids for what would be goods. It's an auction. But what is being bought are exactly the men lined up. Human beings selling and buying other human beings.
The international correspondent of CNN Nima Elbagir caught an auction in Libya, the last stop on a clandestine route that takes migrants from all over Africa to Europe.
With the resurgence of immigration policies in different countries, including Italy, which was the gateway to this specific route, many people who dropped everything in search of the dream of a better life end up being sold at auctions like this one caught by CNN International .
If rescued and released by Libyan authorities, the situation doesn't get much better: they end up in shelters while waiting to be repatriated. They are dirty places, without food, without clothes, without beds, where they wait in a huddle, to return home with nothing.
The team of CNN he also travels to Nigeria, one of the main points on this human trafficking route, to show how this journey begins, and why so many people accept the risks.
the stolen son
In this documentary, the CNN brings details of an ongoing humanitarian crisis since 2017 in Southeast Asia.
That year, the escalation of violence against the Muslim minority (the Rohingya) in Myanmar, with a Buddhist majority, forced thousands to seek refuge in the neighboring country, Bangladesh. Since then, the flow has never stopped and has become the perfect setting for exploitation and human trafficking.
The special portrays the reality of these people, who live in the town of Cox's Baz. They are targets of human traffickers and end up lured to refugee camps with false promises of jobs and better living conditions. The report followed a mother's attempt to find her missing 12-year-old son.
troubled waters
Of the millions of people in forced labor in the world, more than 3 million are children.
A CNN went to Ghana, in West Africa, to show how children are used as labor for the lucrative local fishing industry. They are boys aged 4 or 5 years old. They are subjected to abuse, illness, lack of access to education in an activity that often leads to death.
The special shows people who are at the forefront of initiatives to rescue these children, and try to offer them another path since, many times, because their parents sell them to fishermen, returning home is not a solution.
begging for help
Of all the forms of exploitation, forced begging is one of the least visible, although it occurs in the eyes of everyone. In Senegal, this situation is everyday and allied to a cultural issue, which makes the problem much more difficult to combat.
In the African country, it is customary and a source of pride to send their children to the so-called "Daaras", schools dedicated to teaching the Koran. However, in many of them, the boys, known by the name of "Talibé" are forced to beg. If they refuse, they suffer physical violence from their instructors.
To escape this reality, many boys run away and end up sleeping on the streets. If sent back to their homes, parents tend to place them in another "Daara", where the situation can repeat itself.
silk slaves
The fashion industry has been under the spotlight several times when it comes to work in conditions analogous to slavery. This documentary investigates the extent of the problem in the production of a product often associated with luxury: silk.
In India, the world's second largest producer, women work in small factories in situations far from any sophistication, and where so-called debt work is very common.
It occurs when the employer gives room and board to the workers and considers that everything they do serves to pay the debt they owe him. A situation that was made illegal in India in 1976.
The documentary follows the story of a mother and her daughter who, overcoming their fear of their exploiter, decide to denounce him.
kids for sale
The sexual exploitation of minors is one of the main businesses when it comes to human trafficking and modern day slavery. Four out of five victims of sexual exploitation are women and girls. A problem that affects poor and rich countries alike.
In this documentary, actress Jada Pinkett Smith takes an X-ray of the harsh reality of human trafficking and prostitution in women, in the heart of the United States, showing who are the people who make money from this lucrative market and seeking to address solutions that address these women and girls as victims, not criminals.
pills
There will be 12 pills in total, each two minutes long. They will address the following topics:
Human trafficking across borders
Sexual exploitation of children and adolescents on the roads
The life of truck drivers and truck drivers
Social transformation in the favelas
neighboring quilombola communities
(Posted by Fábio Munhoz)
Source: CNN Brasil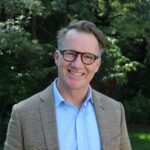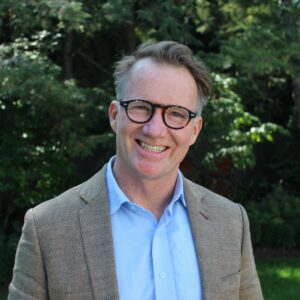 I'm James Harper, a highly experienced and accomplished news writer for World Stock Market. I have been writing in the Politics section of the website for over five years, providing readers with up-to-date and insightful information about current events in politics. My work is widely read and respected by many industry professionals as well as laymen.