In this week's episode, CNN Vital Signs, with Roberto Kalil, will discuss ways to prevent colorectal cancer, also known as bowel cancer.
In 2022, more than 45 thousand new cases of this type of cancer emerged in Brazil, according to Inca (National Cancer Institute). The disease can have several causes, such as poor diet and genetics. A diet low in vegetables and rich in red meat and alcohol is among the factors that can trigger the tumor.
Patients with Lynch Syndrome, a condition resulting from a genetic alteration, have a greater risk of developing tumors in the colon and rectum.
Treatment without surgery
In the episode, Kalil interviews doctor Angelita Habr-Gama, coloproctologist and digestive system surgeon at Hospital Alemão Oswaldo Cruz.
Habr-Gama created the "Watch & Wait" protocol, used for tumors that can disappear (clinically and radiologically) with treatment and without the need for surgery.
"Today, with new chemotherapy drugs and much more developed radiotherapy, we can reach up to 60% of patients who avoid surgery. And avoiding colostomy surgery is glorious", says the doctor. "I usually say to my clients: 'Look, since you had to have cancer in your life, you got good cancer.' Because bowel cancer is a friendly cancer, as long as it is diagnosed early", adds the specialist who is considered a reference in the area.
The team at CNN Vital signs he also followed two colorectal cancer surgeries at Hospital Sírio-Libanês with Dr. Raul Cutait, and at Hospital AC Camargo with Dr. Samuel Aguiar.
According to Dr. Cutait, in Brazil, colorectal cancer is the second cancer that most affects women, after breast cancer; it is also second in men, after prostate cancer.
Geneticist and doctor in oncology Maria Isabel Achatz, who also participates in the episode, explains the genetic cases of cancer and talks about the tests available to detect the disease.
"Today we know that 10% of all cases of colorectal cancer can be hereditary. The big advance, in most centers, is to carry out an additional test called 'immunohistochemistry', which provides an indication of heredity", says Achatz. For the doctor, mapping family members is an important tool to start tracking earlier and more appropriately.
"What is known today is that in families where heredity is found, we have a reduction in effective mortality and you end up with that fate that the death sentence has been passed", adds Achatz.
O CNN Vital Signs with Dr. Roberto Kalil, will air on Saturday, November 18, at 11:30 pm, on CNN Brasil.
See also: Mesacast Vital Signs – Breast Cancer
*Published by Iasmin Paiva
Source: CNN Brasil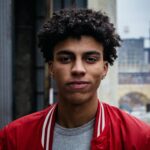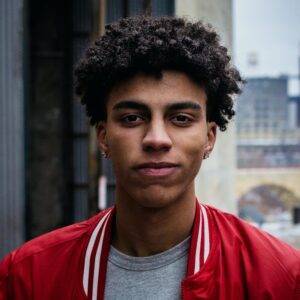 I am an experienced journalist and writer with a career in the news industry. My focus is on covering Top News stories for World Stock Market, where I provide comprehensive analysis and commentary on markets around the world. I have expertise in writing both long-form articles and shorter pieces that deliver timely, relevant updates to readers.