In this week's episode, the CNN Vital Signs, with Roberto Kalilwill face a major public health problem head on: chemical dependency, a chronic disease that, in many cases, can lead to death.
According to psychiatrist Arthur Guerra, half of the patients admitted to the emergency room at Hospital Sírio-Libanês ingested some prescription drug.
Overdose, which occurs after the body is exposed to excessive amounts of drugs, can happen deliberately or accidentally.
"In some cases the overdose is deliberate. I would say around 20% of cases. But the vast majority, 80%, is an accident, the person measured it wrong, didn't calculate the amount they were going to use correctly", explains psychiatrist Dartiu Xavier.
The program also shows stories of survivors, such as that of a nurse who was addicted to cocaine and medication and suffered two overdoses, one of them after ingesting 540 pills.
"I wanted to numb the pain with cocaine. The pain was there and I wanted to forget. I would use anything to forget. I used sleeping medication. That was my life", says Rodrigo Ramalho.
Treatment
The team at CNN Vital signs traveled to Goiânia to learn about promising research that created an antidote capable of reversing a cocaine overdose and preventing the patient's death.
The substance does not exist on the market and was developed by the team of professor Eliane Martins Lima, from the Laboratory of Pharmaceutical Technology and Nanotechnology at the Federal University of Goiás.
"The nanoparticle that we developed acts by capturing the drug that is soluble in the blood and causing the drug to enter the interior of the nanoparticle. Upon arriving inside, she undergoes a small chemical change and is no longer able to leave. With this, we manage to trap an excessive amount of drug that would be circulating in the blood with the capacity to exert its toxic effects both on the circulatory system and on the heart and brain", says Eliane.
Throughout the program, ways are also discussed that help addicts and family members to better deal with the problem.
For Roberto Kalil, "when a person reaches the overdose limit, dependence has already occurred". However, the addict must believe in his recovery. "He can only believe that he will fail if he does not accept the treatment", concludes the doctor.
O CNN Vital Signs with Roberto Kalil, will air this Saturday (28), exceptionally, at 11:30 pm, on CNN Brazil.
*Published by Renata Souza, from CNN
Source: CNN Brasil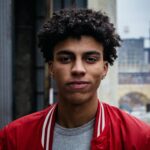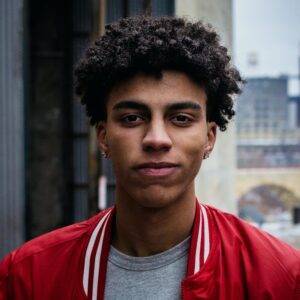 I am an experienced journalist and writer with a career in the news industry. My focus is on covering Top News stories for World Stock Market, where I provide comprehensive analysis and commentary on markets around the world. I have expertise in writing both long-form articles and shorter pieces that deliver timely, relevant updates to readers.