The number of USDT transactions on the Tron blockchain has exceeded that of Ethereum for three consecutive weeks, amid continuing high fees on the Ethereum blockchain.
The total weekly number of Tether (USDT) transactions on Ethereum has been stable at around 1.5 million over the past four weeks. However, on the Tron blockchain, the number of USDT transactions per week has grown from roughly 900,000 in mid-December to nearly 2 million in the second week of January, according to CoinMetrics.
According to CoinMetrics analyst Nate Maddrey, this trend is primarily related to fees. The dollar value of the average Ethereum transaction fee a week ago set a record high of more than $ 19, and is now just under $ 8.
Based on data from Blockchair, based on ETH fees, the average transaction fee is now well below all-time highs, but still quite high.
"As transaction fees rise, USDT tends to move from Ethereum to Tron," Maddrey said.
Notably, the total cost of Tether transactions in Ethereum is still higher than in Tron, indicating that senders of small transactions are migrating first. Meanwhile, participants making larger transactions who can supposedly afford higher fees continue to use Ethereum.
"Lately, given the increased transaction costs on the Ethereum network, it would make sense to use Tron," said Tether CTO Paolo Ardoino, noting that Tron is also "well accepted on cryptocurrency exchanges and is extremely cheap compared to Ethereum. ".
However, Tron is not the only alternative for Tether users. Over the past two years, USDT has also been launched on Algorand, Solana, and Liquid Network. But which network claims the largest share of Tether transactions is still an open question.
Tether's transactions are heavily biased towards one or two blockchains, Maddrey said. But the distribution of usage depends on "a combination of low fees, network effects, and convenience."
Ardoino noted that Ethereum will continue to "retain an important role for Tether through the migration to Ethereum 2.0, which should guarantee more bandwidth over the coming years." However, he also expects other blockchains to "get a fair share of the total bandwidth."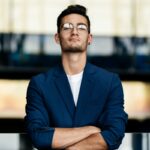 Donald-43Westbrook, a distinguished contributor at worldstockmarket, is celebrated for his exceptional prowess in article writing. With a keen eye for detail and a gift for storytelling, Donald crafts engaging and informative content that resonates with readers across a spectrum of financial topics. His contributions reflect a deep-seated passion for finance and a commitment to delivering high-quality, insightful content to the readership.