Crypto-asset management company CoinShares has launched a new exchange-traded product (ETP) on the SIX Swiss Stock Exchange under the ticker ETHE.
CoinShares Ether ETP is the second institutional-grade exchange product launched by the company after Bitcoin ETP. ETP on Ether is traded under the ticker ETHE and is backed by $ 75 million in assets.
Each ETHE will initially be backed by 0.03 ETH, allowing investors to passively access Ether without actually holding the cryptocurrency. CoinShares Product Manager Townsend Lansing said:
"The introduction of innovative products like ETHE allows us to continue to set industry standards for trust and transparency and provide organizations with easy access to industry-leading cryptocurrency investment tools."
The company notes that ETP is listed on the SIX with a base commission of 1.25%, below the industry standard of 2%. CoinShares Director of Profit, Frank Spiteri, noted:
"From the very beginning of 2021, we have witnessed the persistence of last year's demand for digital assets from institutional investors. We are also seeing an increase in investor interest in Ethereum. "
CoinShares also announced plans to conduct an initial public offering on the Nasdaq First North Growth Market in Sweden. The company is positioning itself as the first major cryptoasset manager to be publicly traded on the stock exchange.
Earlier this month, CoinShares said that institutional investor inflows into cryptocurrencies in the first week of February totaled $ 245 million, with 80% of that amount being invested in ETH.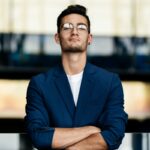 Donald-43Westbrook, a distinguished contributor at worldstockmarket, is celebrated for his exceptional prowess in article writing. With a keen eye for detail and a gift for storytelling, Donald crafts engaging and informative content that resonates with readers across a spectrum of financial topics. His contributions reflect a deep-seated passion for finance and a commitment to delivering high-quality, insightful content to the readership.