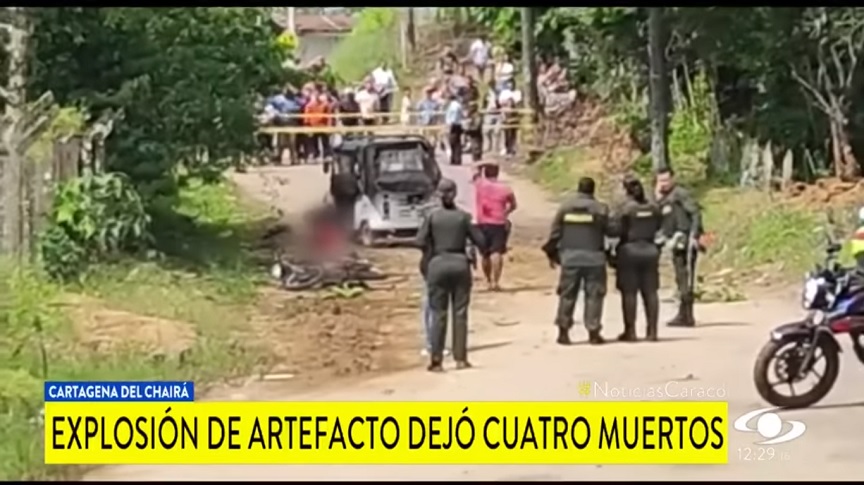 At least four people were killed from an explosion in the city of Cartagena del Chaira in the Kaketa region of the south Colombiaas announced yesterday Friday (10/6) by the local authorities.
"Around 10:30 in the morning (local time) there was an explosion, a terrorist attack against a police patrol in the area. The victims were civilians riding in a car and motorcycles. "said the mayor Edilberto Molina Hernandez.
"The cowardly attack that claimed the lives of four people, including a child, is an attack on all Colombians."wrote the Minister of Defense Diego Molano in a post on Twitter.
A driver, a mother and a 6-year-old girl were killed instantly. A 57-year-old woman succumbed to her injuries after being transported to the hospital.
Two other people were injured in the bombing and are being treated, authorities said.
Molano has blamed the Colombian Revolutionary Armed Forces (FARC), Jorge Bricenios Suarez, for the bombing. He emphasized that the decision to launch an operation was aimed at identifying and arresting those responsible for the deadly attack.
Source: News Beast