- Article Top Advertisement -
Several science fiction films show machines catching up with humans in various activities that were previously considered unattainable by current artificial intelligence (AI).
Yeah, it seems that the ability of robots with artificial intelligence, machines with the ability to perform complex tasks, are closer to us than we imagined.
- Article Inline Advertisement 1-
Proof of the increasingly accelerated development of robots took place during a selection process at Schwa, a communication consulting firm.
One of the stages of the process consisted of writing a text of up to 300 words with the theme "the secrets of good writing".
In order to test the company's recruiters, the firm's founder Neil Taylor asked the ChatGPTa robot specialized in writing essays and developed by the technology company OpenAl, produced a text with the theme of the selection process.
As the names and resumes of the candidates were hidden during the process, the recruiters did not know that there was a robot among the applicants for the vacancy.
After evaluating all the essays, a surprise: less than 20% of those applying for the vacancy had their essays approved, including the ChatGPT.
In an interview with Sky News, Taylor said that the artificial intelligence "was more competent than many people who applied".
The founder also pointed out that "since what we have to do is write things that stand out and get attention, I thought it was a real test".
The Secrets of Good Writing
In the text written by ChatGPT for Schwa's selection process, artificial intelligence states that "the secret to good writing is simple: tell a good story".
The robot believes that the essence of writing is connecting with the public through texts, telling a story that is similar to what readers think.
"Good writing is more than just stringing a bunch of words together. It's about creating a narrative that engages the reader and makes them want to keep reading," wrote ChatGPT.
What is ChatGPT?
ChatGPT is a language model based on information stored online to create your responses.
The robot was developed by OpenAl, the same company behind DALL-E, which produces images according to user descriptions.
After signing up for ChatGPT, users can request texts and essays from the AI ​​system according to topic or even ask the robot to summarize difficult concepts in a way that a high school student can understand.
Source: CNN Brasil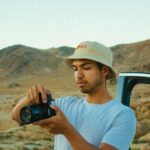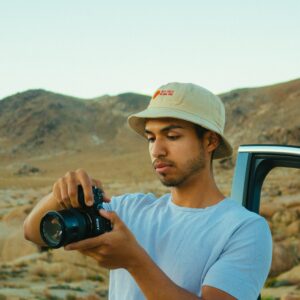 Charles Grill is a tech-savvy writer with over 3 years of experience in the field. He writes on a variety of technology-related topics and has a strong focus on the latest advancements in the industry. He is connected with several online news websites and is currently contributing to a technology-focused platform.
- Article Bottom Advertisement -