Democrats and Republicans are closing in on a massive stimulus package to combat the economic impact of the coronavirus.
In perhaps the biggest signal that an agreement was close, House Speaker Nancy Pelosi, D-Calif., told CNBC on Tuesday morning that there is "real optimism" Congress can clinch a pact within a few hours. Senate Majority Leader Mitch McConnell later said the bill is at the "five yard line."
Mnuchin arrived at Capitol Hill just after 9 a.m. Tuesday for a new round of negotiations with Senate Minority Leader Chuck Schumer. Just before 11:00 a.m., Treasury Secretary Steven Mnuchin, Schumer and Rep. Mark Meadows, Trump's incoming chief of staff, went into Schumer's office as part of the negotiations, according to a Democratic aide.
After the meeting, Schumer said on the Senate floor that negotiators were on the "two-yard line." Issues can be resolved within hours, he added.
He listed a number of changes he said Democrats have secured, including "unemployment insurance on steroids," that includes four months of full salary for idled workers.
Schumer had told reporters late Monday that lawmakers and the Trump administration expected to reach an agreement Tuesday morning. Schumer, a Democrat of New York, had met with Mnuchin six times Monday.
"There are still a few little differences. Neither of us think they are in any way going to get in the way of a final agreement," Schumer said just before midnight.
White House officials expect a deal to be reached with Congress as early as Tuesday morning, but they also cautioned that the president still needs to sign off, NBC news reported.
According to NBC News, Senate Majority Whip John Thune, R-S.D., said the bill would include, among other items:
Immediate $2,400 checks for married couples and $500 per child
$350 billion for small businesses to set aside for payroll to keep people working
Major U.S. stock indexes climbed more than 5% on Tuesday as optimism about a deal rose.
President Donald Trump had taken to Twitter earlier in the day to press for a deal. "Congress must approve the deal, without all of the nonsense, today," he tweeted Tuesday morning. "The longer it takes, the harder it will be to start up our economy."
The Senate reconvened at 10 a.m. ET. No vote had yet been scheduled.
An aide for McConnell also said a deal was expected Tuesday morning, although it was unclear whether it would be an agreement in principle or in text, NBC News reported.
Mnuchin agreed to an inspector general and an oversight committee for a $500 billion fund Republicans have proposed setting aside to aid distressed businesses. Democrats had taken aim at the fund for leaving too much discretion to Mnuchin.
Pelosi said Tuesday she was "very happy" it appeared the Senate had taken some of her suggestions on oversight of the fund, as laid out in the House Democrats' own proposal.
"Secretary Mnuchin called the president," Schumer said Monday night. "We told him we are very, very close to an agreement, and he seemed very happy with that. And they all wanted to try get it done tomorrow. I think the American people want it done as quickly as possible."
Schumer added that the Democrats' "two main issues: workers first and a 'Marshall Plan' for hospitals are very strongly in the bill."
U.S. Secretary of the Treasury Steven Mnuchin walks in a hallway at the U.S. Capitol March 23, 2020 in Washington, DC.
Alex Wong | Getty Images
Schumer said the two parties had already come to certain agreements about revisions to the Republicans' bill, including adding more unemployment protections and giving more money to hospitals. He said the Democrats are "fighting hard and making progress" on more funding for state and local governments.
Airline aid
Lawmakers are now considering providing at least some of the aid to airlines, among the hardest hit companies from the crisis, in the form of cash grants, according to a person familiar with the matter. A Senate aide cautioned, though, the terms are still being negotiated and could change.
Cash grants would be a victory for airline executives who were pleading with lawmakers to have half of the aid come in the form of cash grants, not just loans, which Republican senators had originally proposed. Labor leaders and executives have argued that saddling companies in debt through loans would make recovery even harder. U.S. airlines employ some 750,000 people.
Carriers have been racing to cut costs, grounding hundreds of planes and asking thousands of workers to take unpaid leave. Airlines are also tapping credit lines to shore up cash to weather the crisis, the impact of which they say is worse than 9/11.
U.S. airlines' lobbying group, Airlines for America, said the industry would commit to not furlough employees through Aug. 31 if they received grants.
Some hurdles cleared
The Senate GOP's bill failed to clear a key procedural hurdle Monday after a similar result Sunday. Republicans accused Democrats of causing unnecessary delay by focusing on issues outside the economic crisis facing the country, like giving more bargaining power to unions, increasing fuel emissions standards for airlines, and wind and solar tax credits.
Democrats, on the other hand, said Republicans had originally prioritized funding big business over protecting workers and communities.
Any deal the GOP-controlled Senate comes to ultimately needs to be passed by the Democratic-led House, too. Pelosi on Monday released her own $2.5 trillion proposal, which, while unlikely to become law, gave an indication of her priorities. The Democratic measure would add stringent restrictions to any company receiving federal aid, including worker representation on boards, and maintaining workforce levels and worker pay. It also called for $37 billion in grants for airline workers and $3 billion in grants to ground support and catering contractors. Hundreds of catering and airport concession workers have already been laid off.
It is possible Pelosi, who has been talking with Schumer, could push for more changes to the Senate bill before giving it the go-ahead.
Pelosi said Tuesday morning if the parties can compromise and have "unanimous consent" the bill can move quickly.
"If we don't have unanimous consent," she said, "my two options with my members is: we can call them back to vote to amend this bill, or to pass our own bill and then go to conference with that."
She added: "The easiest way to do that is to put aside some of our concerns for day and get this done … but if it has poison pills in it, and they know certain things are a poison pill, then they don't want unanimous consent."
The bill in discussion has a price tag of well over $1 trillion, and could potentially hit $2 trillion. The effort has taken on urgency as hospitals, workers, people and companies have all pleaded they need cash quickly to cope with the crushing economic impact of the coronavirus.
CNBC's Eamon Javers contributed to this report
This is a developing story. Check back for updates.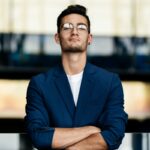 Donald-43Westbrook, a distinguished contributor at worldstockmarket, is celebrated for his exceptional prowess in article writing. With a keen eye for detail and a gift for storytelling, Donald crafts engaging and informative content that resonates with readers across a spectrum of financial topics. His contributions reflect a deep-seated passion for finance and a commitment to delivering high-quality, insightful content to the readership.