More and more connected, more and more victims of bullying and cyberbullyingless and less controlled. Minors in Italy run various dangers when they connect to the Internet: this is underlined by the survey Between digital and cyber risk: risks and opportunities of the webcreated by Moige in collaboration with the Piepoli Institute, which analyzed the relationship of minors with the web and the various devices by interviewing 1,316 from 6 to 18 years of age.
Nearly one in 4 – 22% – are connected for more than 5 hours a dayand most (63%) connect to the Net without any supervision (in 2021 it was 59%).
More and more victims and bullies
There is also an increase in cases of bullying and cyberbullying: 54% of minorsi (against 44% in 2020) admits to being bullied in real life. And one in three (31%) has been the victim of cyberbullying at least once (up from 23% in 2020).
The most affected are males: 57% of them have been bullied (against 50% of females) in real and virtual life (32% against 29%). If in 42% of cases it is a question of verbal offenses, physical (26%) and psychological (26%) violence are also frequent. As far as cyberbullying is concerned, 14% have experienced jokes or silent phone calls, 11% have received insults via instant messages, 10% via SMS, 3% via photos or videos and even 2% have received threats . So much so that 34% of those interviewed know someone who has been the victim of bullying (in 2020 they were 29%). 10% admit to having participated in episodes of bullying, 6% have used photos or videos to offend other people and 53% (+15% compared to 2020) claim that they usually make fun of one or more friends, who "know he's doing it for a joke."
Among the reasons that lead to bullying attitudes, 54% report the body shaming. Bullies, in 50% of cases, feel they demonstrate that they are stronger than others, in 47% they enjoy making fun of others, in 37% of cases they feel they are feared by others and are satisfied with this feeling.
However, only 34% of those who witness bullying help the victim. In 2020 the percentage reached 44%, «which could perhaps be explained by a less social empathy due to social distancing and lockdownwhich has prevented minors from forging deep relationships," explains the report.
Sharing of sensitive data
The most used social networks are YouTube, Instagram and Tik Tok, on which 69% say they often or always use their real identity. The 30% who often or always accept friendships from strangers, 15% have given their mobile number to strangers they met online and 6% have exchanged personal photos with them. The Internet is mainly used for chatting (70%), even if for 17% of minors the Internet is also the only source of information.
Onlyfans, 3% have a personal account
A chapter dedicated to Onlyfans was also included in this year's survey. 3% of respondents admit to having a personal account (and the same percentage is also detected in the 11-14 age group), despite the fact that minors under 18 are prohibited from registering, and 1% of those interviewed shared materials online.
Source: Vanity Fair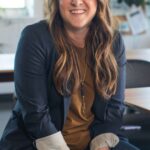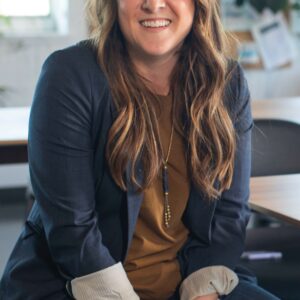 I'm Susan Karen, a professional writer and editor at World Stock Market. I specialize in Entertainment news, writing stories that keep readers informed on all the latest developments in the industry. With over five years of experience in creating engaging content and copywriting for various media outlets, I have grown to become an invaluable asset to any team.