The United States will present the first international strategy to commercialize nuclear fusion energy at the upcoming UN climate summit in Dubai, US Special Envoy for Climate Change John Kerry said on Monday, two sources familiar with the announcement said. .
Fusion could have an important advantage over current nuclear fission plants that split atoms, as it does not produce long-lasting radioactive waste.
If implemented successfully, the process could also provide a cheap source of carbon-free electricity.
John Kerry will announce his plan to outline a strategy that envisages strengthening cooperation with other countries with the aim of accelerating commercialization on a visit to the fusion company Commonwealth Fusion Systems, near Boston.
The United Kingdom and the United States signed a cooperation agreement in the area on November 8.
A process that powers the Sun and stars, fusion can be replicated on Earth with heat and pressure using lasers or magnets to crush two atoms of light until they become one, denser one, releasing large amounts of energy.
In August, scientists using laser beams at a national laboratory in California repeated a fusion discovery called ignition, in which, for an instant, the amount of energy coming from the fusion reaction exceeded that concentrated at the target.
Kerry, who as a US senator more than a decade ago supported legislation that would fund fusion research at the Massachusetts Institute of Technology (MIT), will visit the Commonwealth with Claudio Descalzi, CEO of Italian energy company Eni.
Eni is working on four fusion research partnerships in Italy and the US, including one with the Commonwealth.
"I will have much more to say about the United States' vision for international partnerships for an inclusive fusion energy future at COP28," Kerry said in a statement.
Decades of federal investment are transforming fusion from an experiment into an "emerging climate solution," the statement added.
There are, however, obstacles to commercial electricity production through fusion.
The energy output from last year's fusion experiment at the US National Ignition Facility was only about 0.5% of the energy used to fire the lasers, some scientists estimate.
So far, scientists have only achieved scattered instances of ignition, not the many continuous ignition events per minute needed to generate electricity to power homes and industries.
There are also regulatory, construction and location obstacles to creating new fleets of power plants to replace parts of existing energy systems.
Some critics say fusion will be too expensive and will take too long to develop and help fight climate change in the near future.
A source familiar with the planned announcement said the merger strategy will be a framework outlining plans for the global deployment of the technology that could gain support from international partners.
The source said COP28, between November 30 and December 12, will be "the starting point for international cooperation" on nuclear fusion, which Kerry will present as a "climate solution, not a scientific experiment".
Source: CNN Brasil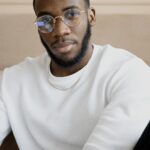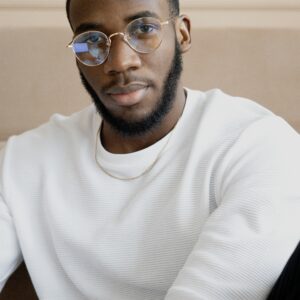 Bruce Belcher is a seasoned author with over 5 years of experience in world news. He writes for online news websites and provides in-depth analysis on the world stock market. Bruce is known for his insightful perspectives and commitment to keeping the public informed.