New data as everything shows brought by coronavirus at work. More than half (54%) of workers who took part in the 2021 Work Reimagined Employee Survey worldwide would consider even quitting their job after the pandemic if they did not provide a level of flexibility as to where and when will they work.
The EV survey recorded in March 2021, the views and preferences of more than 16,000 employees in 16 countries, on work during the pandemic, but also during the "new regularity".
The survey, according to the Athens News Agency, found that nine out of ten employees want flexibility in the workplace and in the schedule their. If they had a choice, more than half of the respondents (54%) would prefer flexibility in when to work, compared to 40% who would prefer flexibility in the workplace. On average, workers would like to work two to three days remotely after the pandemic is over.
22% prefer to work from the office
In fact, when the restrictions are completely lifted in their countries, 22% would prefer to work full time from the office, while 33% said they would like a shorter working week overall. In addition, more than half of the participants (67%) believe that their productivity can be measured accurately, regardless of where they work from.
When asked, managers / heads of departments, financial or technology staff, and those with other people in their care found that they were more likely to move to a new role and business, in case their requirements for flexibility of space and time at work are not met. The generation of baby boomers, people with more than 10 years of service and employees in the public sector and education are more likely to remain in their current positions.
Attitudes towards the current job vary with age, with millennials having twice the chances of giving up, compared to baby boomers. Despite the obvious willingness to change jobs to ensure greater flexibility, most respondents (76%) say they are satisfied with their job and almost all (93%) say they intend to stay in their current positions for the next 12 months.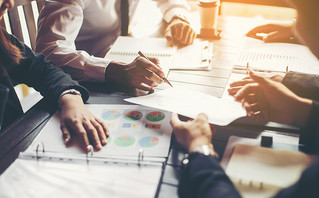 The survey also assessed the attitude of employees towards existing work practices, with the respondents, in general, being positive towards distance work. Nearly half (48%) say that the organizational culture of their business has changed and even improved during the COVID-19 pandemic, while 31% believe that it has deteriorated.
What do employees think about compulsory vaccination?
The survey also looked at respondents' views on vaccine against coronavirus finding that 61% want their business to make vaccination a prerequisite for those who will work in the office. Opinions about vaccination vary by geographic area, with 66% of respondents in South America agreeing that companies should require all employees to be vaccinated, compared to the relatively lower rate of 52%, which recorded in Europe, the Middle East, India and Africa (EMEA).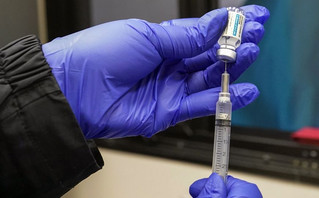 The prospect of ever-expanding flexible work leads to increased demands for more technology, both for physically fit employees and those in teleworking. 64% of respondents say they want more advanced technological equipment in the office (eg faster internet and better video conferencing).
Almost half of the respondents (48%) say that companies need to upgrade their technological equipment for work at home (eg extra screens and headphones), while almost the same percentage (47%) would like to be compensated ( monetary fee) for the high speed internet / telephony costs they pay. However, despite the shift to new ways of working and the rapid adoption of teleconferencing technology, 67% would like to travel for business after COVID-19.