The coronavirus escaped from already controversial Uhan laboratory sometime before September 12, 2019 and the Communist Party of China did everything it could to cover up the murder.
Which is the "biggest cover of all time". This is the conclusion of the Republican inquiry into the origin of the coronavirus, which was published on August 1.
Coronavirus bomb revelation: "The greatest cover of all time"
The research clearly speaks to the "superiority of the evidence", which "proves that all roads lead" to the Uhan and the Institute of Virology, where the research of even the World Health Organization had already turned.
According to Republican Michael McCaul, head of the commission of inquiry (House Foreign Affairs Committee) who made the study: "It is our belief that the virus escaped at some point in late August-early September 2019".
"When they realized what had happened, Chinese Communist Party officials and its scientists Wuhan Institute of Virology "They frantically began to cover up the leak, including downloading the overnight virus database from the Internet and asking for more than $ 1 million in extra security," McCaul continued. it was already spreading in the metropolis of Uhan ".
The Republican Party investigation also revealed an unknown claim for $ 1.5 million in July 2019 for the repair of the structure's hazardous waste management system, despite the fact that it was built just 2 years ago.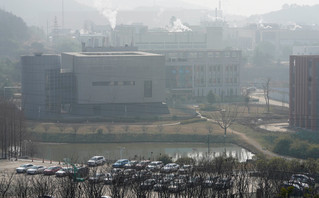 The study even cites satellite imagery showing hospitals around the lab in unusual activity that September.
The study also accuses Peter Daszak of the New York EcoHealth Alliance, but also the prominent scientist of Uhan's laboratory, Shi Zhengli, for making false statements about the origin of the coronavirus.
"It was the biggest cover of all time, killing more than 4 million people worldwide. "Some people have to take responsibility for that," McCaul said.
The 84-page report lists a number of indications of suspicious activity at the Wuhan Institute of Virology.
President Biden told the US Secret Service in May to speed up their investigation into the origin of the coronavirus, resulting in 90 days. We are waiting for the new report on August 24…