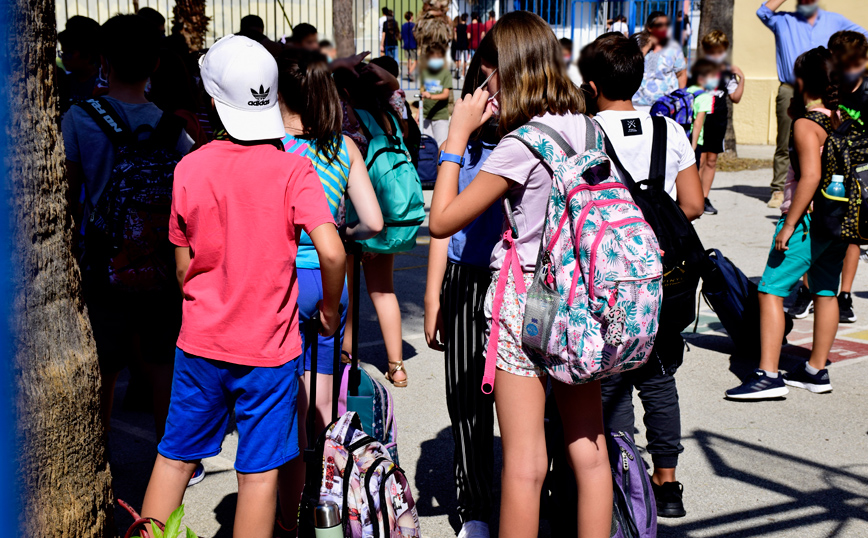 They no longer recommend quarantining or implementing diagnostic testing programs in schools or care centers for people who have been exposed to coronavirusthe US Centers for Disease Control and Prevention (CDC) as announced yesterday, Thursday (11/8), after the update of the relevant instructions.
At the same time, quarantine is no longer recommended for people who have not been vaccinated, after the exposure of about 95% of the US population to the coronavirus, the vaccinationsbut also disease of the population.
"The new guidelines recognize that the pandemic is not over, but they also help us move to a point where COVID-19 does not seriously disrupt our daily lives", a CDC scientist said in a statement according to the Athens News Agency.
The same centers announced that they have upgraded their guidelines, that people who have been exposed to COVID-19 must wear a highly protective mask for ten days and to take a diagnostic test on the 5th day after their exposure to the coronavirus, regardless of their vaccination status.
"Both the implementation of preventive measures and vaccination contribute to a degree of protection against severe disease and make sense so that there is no deviation from our guidelines and our recommendations on the basis of the vaccination regime at this time," CDC epidemiologist Greta Massetti told reporters.
Source: News Beast