To block the health pass of adults over 65 years oldif they do not take a booster dose of coronavirus vaccine six months and five weeks after the second dose decided by the Government of France.
"On December 15, the health pass of adults over 65 who have received a second dose of vaccine more than six months and 5 weeks ago and who have not taken a booster dose will expire," a spokesman said on Wednesday (10/11). of the French government Gabriel Atal speaking to Franceinfo after yesterday's announcement by French President Emanuel Macron that the booster dose of covid-19 vaccine will be mandatory from December for those over 65 years of age.
Due to the resurgence of the new coronavirus epidemic Macron raises pressure on seniors to receive booster dose of covid-19 vaccine, linking it to the maintenance of the health pass, which is necessary in France in order for citizens to participate in most daily activities.
Who can get a health pass?
The "Health pass" against covid-19 can be obtained by those who are fully immunized or have a recent negative coronavirus test in order to be able to enter many public places, such as bars, cafes, cinemas and public transportation that travels long distances.
The pact came into force on August 9th for access to many places of entertainment, sports and culture, while from August 30th 1.8 million employees in various sectors who come into contact with the public are obliged to have it.
"A 40% increase in the incidence rate (of the epidemic) in one week is a worrying sign," Macron said on Tuesday (9/11) during a sermon, urging those who have not been vaccinated against covid-19 to do so. do. "Thanks to the booster dose we will be able to continue living," he said, adding that studies show that the effectiveness of covid-19 vaccines decreases after a few months.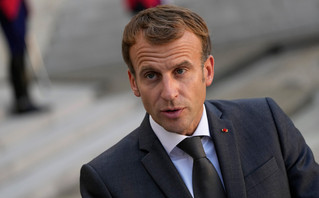 Atal confirmed that those with co-morbidities, who will also have to take a booster dose six months after the second, will not see their health pass revoked "for legal and technical reasons".
«Thanks to vaccination we have created a wall against severe forms of the virus, 75% of French people are fully vaccinated, this wall should not be broken", Underlined the government spokesman.
For his part, French Interior Minister Gerald Darmanen said yesterday that he had received an order from Macron to ask the regions to tighten controls on the health pass.
The Ministry of Education announced that from Monday it will be mandatory again to use the mask in primary schools throughout France.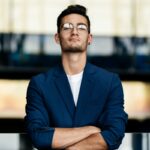 Donald-43Westbrook, a distinguished contributor at worldstockmarket, is celebrated for his exceptional prowess in article writing. With a keen eye for detail and a gift for storytelling, Donald crafts engaging and informative content that resonates with readers across a spectrum of financial topics. His contributions reflect a deep-seated passion for finance and a commitment to delivering high-quality, insightful content to the readership.