Coronavirus – Italy: Port workers against the green pass – Video with police responding with water drops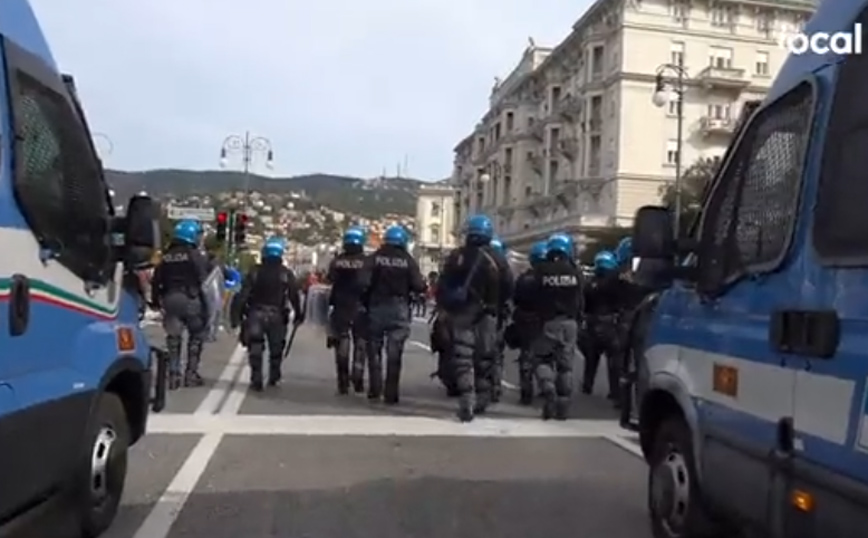 Police evacuated gate 4 of the port of Trieste on Monday (18/10). Italy, outside of which they had gathered dock workers calling for the abolition of the green coronavirus vaccine measure. Along with the water drops, the men and women of the Italian police they also used tear gas.
Two protesters felt unwell, reports APE-MPE. Authorities say the mobilization was illegal and that, until this morning, there have been repeated calls for dock workers to leave the area.
Trying to stay in place, the dock workers formed a human chain and went on a sit-in protest. Recently, about two thousand citizens gathered in the center of the city of Trieste, in protest of the current operation of the police authorities.
The dock workers who react to the green pass measure announced that their strike is going to continue until Thursday.