Coronavirus – Ursula von der Leyen: EU has exported more than 1 billion doses of vaccine in the last 10 months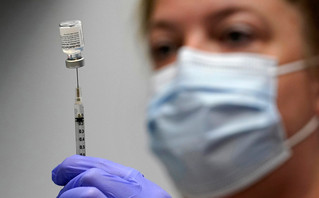 The President of the Commission spoke about the doses of vaccines against coronavirus exported by the EU in the last 10 months Ursula von der Leyen noting how exceed 1 billion. "EU-produced vaccines have been shipped to more than 150 countries on all continents – from Japan to Turkey, from the United Kingdom to New Zealand, from South Africa to Brazil," he said.
"We delivered about 87 million installments to low- and middle-income countries through COVAX," he said.
"The European Union is the largest exporter COVID-19 vaccines. "It has exported as many vaccines to the world as it has delivered to its citizens," the Athenian News Agency reported.
75% of the adult population in the EU has been fully vaccinated
The EU has achieved the full vaccination of 75% of its adult population, the Commission President then stressed. "Together with President Biden, we are aiming for a global vaccination rate of 70% by next year. "The EU-US agenda for tackling the global pandemic will help us achieve this."
Finally, Ursula von der Leyen noted that The EU will donate at least 500 million doses in the coming months to the most vulnerable countries. He added that he was working closely with Italian Prime Minister Mario Draghi and US President Joe Biden to unite G20 leaders at next week's Rome summit on the ambitious goal of defeating the global pandemic.