It has taken a long time for the researchers and scientists to finally come up with vaccines that can provide immunity against COVID-19. However, for a couple of months, the researchers have been facing threats of cybercrime, because hackers are always lurking around the corners to peep into what's going on and to take advantage of the situation. In July 2020, the UK vaccine research was targeted by Russian spies, and just recently, Microsoft found out some North Korean and Russian hackers trying to target vaccine research in the US. But recently, IBM tracked a trail of some cyber attackers trying to target the cold chain of the vaccine.
Some important organizations from various countries that are a part of the international vaccine alliance, Gavi, were also targeted through phishing emails and some other methods. IBM has notified all these targeted organizations along with the law enforcement agencies, and the Cybersecurity and Infrastructure Security Agency (Cisa) of America has also issued alerts for the organizations that are involved in the transportation and storage or say, the supply cold chain of the vaccine to stay vigilant.
According to IBM's report, it seems like a proper state or nation-sponsored attack instead of an individual group of hackers or an intelligence organization. Because the methods that have been employed are very precise, highly sophisticated, and on a grander level.
Targeting the Cold Chain of Vaccine
A cold chain of a vaccine is the entire supply chain and various processes involved in taking a vaccine from one place to another in specially controlled temperatures and conditions. For the COVID-19 vaccine, a very specific cold temperature of around -70 degrees is required for it to be kept and transported safely. Then, the place where it has to be stored also has to have a specific environment and temperature conditions.
IBM claims that this whole mission began in September 2020, when the cyber attackers involved in this mission sent phishing emails to all the countries which are a part of the international vaccine alliance, Gavi. All the organizations including WHO, UNICEF, the World Bank, and Bill & Melinda Gates Foundation that were connected through the Cold Chain Equipment Optimization Platform of Gavi were targeted.
As per IBM, attackers impersonated a prominent business executive from a Chinese company that is part of this platform and tried to engage other member organizations with emails, asking them for their login credentials and a malicious code used for the protection of the cold chain. The emails appeared to be so reliable that anyone could fall into the trap. This is one reason why IBM believes that it is a proper state or nation organized attack attempt and not just by any Tom, Dick, or Harry.
Officials suggest that the reason for these 'peeping' activities into the cold chain of the vaccine is more likely because the attackers want advanced insights into who is purchasing the vaccine, the costs, the benefits, and how this important vaccine's 'black-business' can turn beneficial for them!
Specific organizations were targeted through phishing emails to gather all the information about the development and production, transportation, storage, and all other processes involved in the cold chain of the vaccine.
The targeted organizations include the companies involved with the manufacture of solar panels in the European Commission's Directorate-General Taxation and Customs Union. The reason for targeting these companies is that they do not have reliable power and they are the best places to store the COVID-19 vaccine.
Secondly, a German web-developer company was targeted. This company also provides services to clients who want deliveries of pharmaceutical medicines requiring container transportation, and to clients associated with biotechnology, or sensitive electrical components used for communication devices.
Apart from these companies, a South Korean software company was also targeted.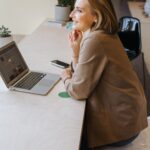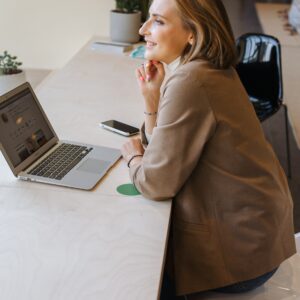 I'm Ava Paul, an experienced news website author with a special focus on the entertainment section. Over the past five years, I have worked in various positions of media and communication at World Stock Market. My experience has given me extensive knowledge in writing, editing, researching and reporting on stories related to the entertainment industry.