COSMOTE and OTEGLOBE are increasing the capacity of the backbone networks, to continue to support the uninterrupted broadband data traffic inside and outside Greece, which is constantly increasing, mainly due to the development of FTTH and 5G technologies. As mentioned in the relevant announcement, the upgrade of the networks is achieved by increasing the communication speed between IP routers in the OTE and OTEGLOBE networks, from 100Gbps to 400Gbps. This technology is used for the first time in Greece and will optimize the connectivity experience enjoyed by users.
For every video streaming, download and upload, phone call and so on. Data transfer is required through telecommunication networks, either within Greece, or to and from the international nodes where the servers that serve the content are located (content delivery platforms / CDNs). The continuous increase in the use of broadband services, combined with the rapid development of new generation FTTH and 5G networks, results in the exponential increase of the volume of telecommunication traffic, something that is expected to continue in the coming years. It is worth noting that, only during the pandemic period, this movement increased by 30% -40% per year. In order for users to enjoy the best connectivity experience, COSMOTE and OTEGLOBE have upgraded their existing network interface technology from 100Gbps to 400Gbps, quadrupling the communication speed over fiber optics.
Thanks to the new multi-interface communication technology with speeds of 400Gbps, the uninterrupted service of even larger volumes of data and abrupt and instantaneous increases of traffic (traffic bursts) is achieved. Thus, OTEGLOBE will be able to transfer telecommunications traffic to and from our country, through its international fiber optic network, with a total length of 21,000 kilometers, with even greater security, reliability and speed. Respectively, COSMOTE will use it for the interconnections in the backbone network, in order to continue to support in the best way the high speeds provided to the customers through FTTH and 5G. In this way, COSMOTE customers will enjoy top communication speeds with the increasing use of Cloud, HD Video Streaming, Video Conferencing, Social Media, IoT, etc. services. At the same time, COSMOTE and OTEGLOBE will reduce their environmental footprint, as this new technology transmits data at high speeds with significantly reduced energy consumption.
"We invest intensively in improving the broadband experience of our customers. We are the first in Greece to implement 400Gbps technology IP network interconnection, in order to ensure that COSMOTE customers, fixed and mobile, through the extensive international networks of OTEGLOBE will now, and in the future, a top experience of connectivity and communication ", said the Chief Officer of Strategy, Transformation & Providers of OTE Group, Mr. Giannis Konstantinidis.
.

Source From: Capital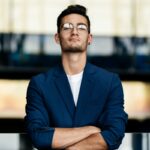 Donald-43Westbrook, a distinguished contributor at worldstockmarket, is celebrated for his exceptional prowess in article writing. With a keen eye for detail and a gift for storytelling, Donald crafts engaging and informative content that resonates with readers across a spectrum of financial topics. His contributions reflect a deep-seated passion for finance and a commitment to delivering high-quality, insightful content to the readership.