The countdown to the elections at Finland has started as they will be realized on Sunday (2/4). Prime Minister Sana Marin, the leader of the center-right National Alliance party Petri Orpo and the far-right Riika Pura are the leading candidates for the prime ministership.
Polarity Chief
In power since 2019, Marin has become a role model for feminist politics and made headlines for her hard line on Russia, while sparking controversy for some of her appearances and her participation in a party. But she was little known in Finland before her meteoric rise to the upper echelons of politics.
She was the youngest democratically elected head of state in the world when she became prime minister at the age of 34.
She is considered one of the top leaders of the young political guard in Europe and her name is already being discussed for higher positions in Brusselss, if he loses in Sunday's elections.
During her election campaign, Marin defended her achievements on the economy in the face of calls for austerity measures from the conservative National Alliance Party.
With Finland entering recession at the end of last year, Marin insists the time has come to stimulate the economy rather than cut public spending.
She managed the crisis with the Covid-19 pandemic, led the country to apply for NATO membership and at the same time kept the balance in her fractious five-party coalition government…all of which have made Marin a pragmatic leader.
While some see her as strong and steadfast as prime minister, others argue that the party scandals her name has been involved in make her unfit for office.
Marin grew up in working-class housing in the town of Pirkala in southern Finland with her mother and her mother's partner.
She was the first member of her family to attend university and earned a master's degree in Management Science.
The meek Conservative
Petri Orpo, the 53-year-old head of the center-right National Alliance party, is the longest-serving politician of the three main contenders for prime minister.
He was first elected to parliament in 2007 and has served three times as a minister, he holds a master's degree in political science from the University of Turku with a specialization in economics.
"The most important thing the National Alliance wants to change in Finland is to stop increasing the debt," Orpo told AFP during a recent campaign rally.
The National Alliance has attacked Marin's government for what it sees as an irresponsible increase in public debt and has said it wants to cut spending by six billion euros if elected.
He is described as friendly and gentle, although some wonder how this father of two has endured so long in the harsh world of politics.
While this calm usually lends itself to heated campaign debates, Orpo loses ground to powerful speakers like Marin.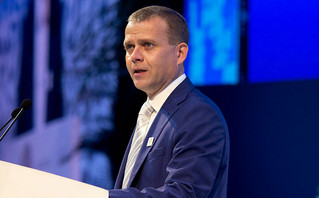 In October, he was accused of demeaning women and had to apologize after referring to Marin and Finance Minister Annika Saariko's "squeals" during a debate.
While Marin has ruled out forming a government with the "openly racist" populist Finns Party, Orpo has said he will keep his options open.
Despite his party's differences with the Finns Party on immigration, the EU and the climate, they still "have a lot in common," he said, as reported by the Athens News Agency.
Orpo will likely play a central role in forming the next government, as both the Finns Party and the Social Democrats will need him to build a majority.
The vegetarian Ethnikistria
With her signature green smoothies, Riika Pura's image stands in stark contrast to that of her predecessor at the helm of the nationalist and anti-immigration Finns Party.
Before assuming leadership in 2021, the party was led by gun enthusiast Jusi Halaho, whose controversial statements led to his conviction for inciting national hatred.
45-year-old Pura, a mother of two, has an Instagram account dedicated to her plant-based diet and raw juices.
After her mother died when she was 12, Pura became concerned about environmental issues as a teenager, about overconsumption and the degradation of nature.
He later showed an interest in Halacha writings, arguing that the negative aspects of immigration were treated with too much indifference in Finland.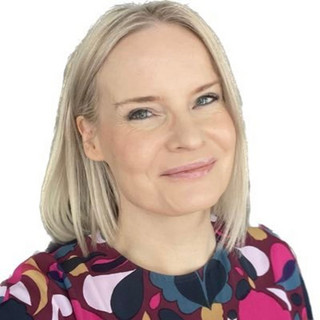 The Eurosceptic Finns Party has championed a hard line on immigration, citing neighboring Sweden's woes with gang-related shootings and bombings and blaming them on immigrants.
As she has told public broadcaster Yle, in her teenage years she was harassed by people with an immigrant background, which shaped her views.
Source: News Beast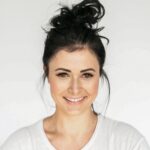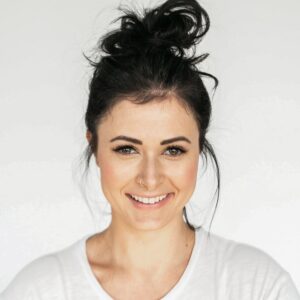 With 6 years of experience, I bring to the table captivating and informative writing in the world news category. My expertise covers a range of industries, including tourism, technology, forex and stocks. From brief social media posts to in-depth articles, I am dedicated to creating compelling content for various platforms.