According to the estimates of experts from the analytical company Counterpoint, shipments of augmented reality headsets (XR: covers augmented reality – AR and virtual – VR) in the first quarter of 2021 were almost three times more than in the first quarter of 2020. The best-selling XR headset is the Oculus Quest 2. With an attractive performance-to-price ratio and regular software updates, the manufacturer has sold a total of 4.6 million of these devices, a record for any single model.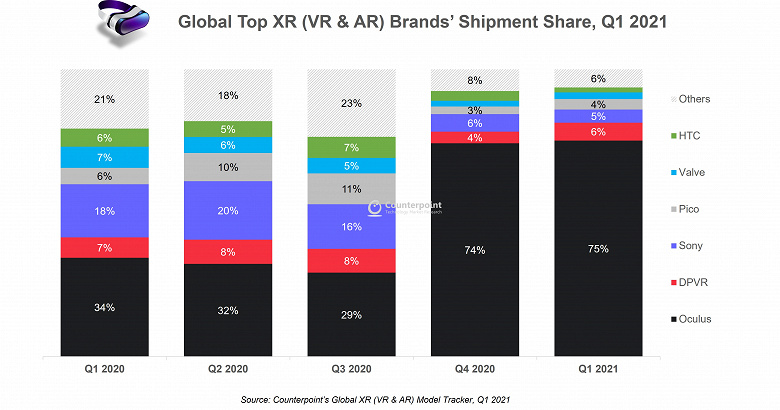 In the first quarter of 2021, the Oculus brand managed to capture a record 75% market share. The second position was taken by the Chinese brand DPVR for the first time. Without a timely release of the successor to the PlayStation VR, Sony slipped to third place for the first time since 2016. Pico and Valve came in at fourth and fifth places, respectively, while HTC, which focused on the niche enterprise segment, dropped to sixth.
The ranking of the most popular typefaces is shown in the following illustration.