- Article Top Advertisement -
Cristiano Ronaldo of Arabia he blows out his 38 candles in the golden exile of Riad and discovers in spite of himself how poisonous the judgment of someone who thought he had hired a divinity can be and instead discovers that he is dealing with a champion on the avenue of sunset. Echo world have had in these hours the declarations of one of the members of theAl Nassr Football Club, annoyed by the gray performance of the Portuguese. «I spent 200 million but he can only do Siuuuuu…».
Do you remember? 200 million euros per season for two and a half years, another 500 to act as a testimonial for the assignment of the 2030 World Cup to the Saudis: this is how much Al-Nassr spends to hire the champion who came out battered (and in tears) from the World Cup in Qatar. As that wasn't enough, a video of a fan trampling on his shirt is shooting on social media, a disfigurement that – net of everything – the Christian of Arabia really doesn't deserve. Who knows: maybe the fans, in their naivety, really thought they were going to win all the games thanks to Cristiano. It's not like that, it won't be like that.
- Article Inline Advertisement 1-
For now the champion in the field has left no trace. He played one match in the Saudi Pro League, the Arab championship, and one in the cup, which ended with the elimination of Al-Nassr. It seems like a life on loan, that of CR7 in Riad. He temporarily rented (for about 300,000 euros a month) 17 suites at the Four Seasons and made them his home. It's about 17 super luxury apartments on the top floors of the Kingdom Center, a 267-metre-high skyscraper where Cristiano lives with Georgina, his five children and his entourage. It is a temporary solution, because the Portuguese has already identified a villa in the exclusive neighborhood of Al Muhammadiyah. The villa consists of eight bedrooms, a lap pool, a reception hall with waterfall, as well as three smaller guest villas and various quarters for cooks, butlers and security guards.
But not all that glitters is gold. However, the five-time Ballon d'Or player is told as a man who became sad: accustomed to the European lifestyle, from Manchester to Madrid to Turin, the cities where he played; Cristiano Ronaldo struggles to settle in and modulate his days on Arab frequencies. In recent days, among other things, he has received from the magistrates of Turin the deed to appear, in relation to the Prisma investigation which involves Juventus. In fact, Ronaldo could appear as a civil party for a forced compensation action equal to 28 million, i.e. the contract – 19 million – plus legal costs and commissions.
Meanwhile – slipping away from the control of the powerful prosecutor Jorge Mendes – identified in his friend and compatriot Ricardo Regufe the man who will take care of his Arab earnings and his final career. Which – mind you – may not be in Arabia. This was also confirmed by the Al Nassr coach, the former Roma Rudi Garcia. «Ronaldo is one of the best players in the world. He will not finish his career at Al-Nassr, he will return to Europe ». In fact, there is a clause in Cristiano Ronaldo's contract. If Newcastle were to qualify for the Champions League, there is an option that would open up CR7's sensational return to the Premier League: Maybe that's what he's really waiting for. Sometimes champions take a step back just to take a last step.
More stories from Vanity Fair that may interest you
– Georgina consoles Cristiano Ronaldo after the disappointment of the World Cup
– King Cristiano Ronaldo has lost his crown
– Georgina Rodriguez in Qatar with Cristiano Ronaldo
– Messi and Ronaldo chess match
To receive the other cover of Vanity Fair (and much more), subscribe to Vanity Weekend
Source: Vanity Fair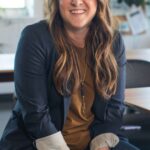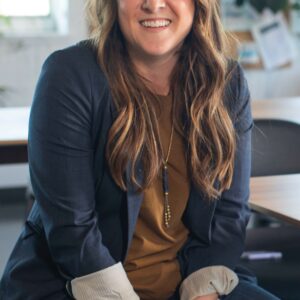 I'm Susan Karen, a professional writer and editor at World Stock Market. I specialize in Entertainment news, writing stories that keep readers informed on all the latest developments in the industry. With over five years of experience in creating engaging content and copywriting for various media outlets, I have grown to become an invaluable asset to any team.
- Article Bottom Advertisement -