LAST UPDATE: 12:28
Cuba received offers of help from several countries today following its appeal to deal with a major fire at an oil facility, which was sparked by lightning and followed by explosions, killing at least one person, injuring 121 and leaving 17 missing.
About 1,900 people were evacuated from the disaster zone on the outskirts of Matanzas, a city of 140,000 people located about 100 kilometers east of Havana.
According to a local official, a body was found at the scene of the disaster. Five injured are in critical condition, three are in very serious condition and 28 have been seriously injured, according to the presidency's latest tally on Twitter. Among the wounded is the Minister of Energy Liban Aronde.
The 17 missing are firefighters "who were in the zone closest to the fire" where the explosion occurred.
The fire broke out last night when lightning struck one of the oil tanks. It then spread to a second tank.
Faced with the difficult firefighting task that "may take time", according to Cuban President Miguel Diaz-Canel, Cuba "asked for help and advice from friendly countries with experience in the oil sector".
The response was swift, and the Cuban president expressed via Twitter "deep gratitude to the governments of Mexico, Venezuela, Russia, Nicaragua, Argentina and Chile, who quickly offered material aid in solidarity in this complicated situation."
"We are also grateful for the offer of technical assistance from the US," he added. Deputy Foreign Minister Carlos Fernandez de Cosio said the US offer "has already reached the hands of experts to make the right coordination".
Source: AMPE
Source: Capital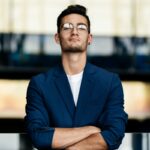 Donald-43Westbrook, a distinguished contributor at worldstockmarket, is celebrated for his exceptional prowess in article writing. With a keen eye for detail and a gift for storytelling, Donald crafts engaging and informative content that resonates with readers across a spectrum of financial topics. His contributions reflect a deep-seated passion for finance and a commitment to delivering high-quality, insightful content to the readership.