Cuba has announced the interim results of phase III clinical trials for its Abdala anti-coronavirus vaccine, which is administered three times a month (on days 0, 14 and 28). The effectiveness of a biological product with such a scheme is over 92%, according to the state-owned BioCubafarma Group.
They did not specify what this figure means: preventing infection, illness, hospitalization or death. Usually, the term "vaccine efficacy" in 2020-2021 means protection from the symptoms of COVID-19, unless specified.
Human trials began on December 7, 2020, the third phase with 48,290 participants at the end of March, and today its interim results were announced – 92.28%. If the Cubans show scientific work that confirms such a high rate in an environment with mutant strains, and it is tested in a reputable medical publication, it will be an application for serious success in the biopharmaceuticals of the island nation.
Read also: Novavax vaccine has shown more than 90% effectiveness. It was ordered by Ukraine
Unlike the vaccines already approved by WHO, Abdala's trials were carried out on populations where various variants of SARS-CoV-2 circulate, among which the main one is the γ-strain (first discovered in Brazil).
Abdalu (CIGB66) developed the Center for Genetic Engineering and Biotechnology at the Institute. Finlay in Havana. The vaccine consists of an emulsion with multiple copies of RBD (Receptor Binding Domain), a part of the S-protein of the coronavirus, with which it directly attaches to receptors on human cells. The Cubans enhance the immune response with a traditional adjuvant based on aluminum hydroxide.
The day before yesterday, Cuba announced that another of its vaccines, Soberana 02, after two doses showed an efficacy of 62%, and after a boosting third, the protection will probably be much higher. One of the scientists involved in the development clarified LIGA.netthat we are talking about protection from the symptoms of COVID-19.
The first secretary of the Cuban Communist Party, Miguel Diaz-Canel, commenting on this news, said that "the influence of Jose Martí and the commandant of Fidel Castro" helped to achieve this result.
Read also: German vaccine competitor Pfizer showed modest effectiveness against COVID-19
The island, with a population of 11.3 million, has seen a sharp increase in cases recently. June 21 was one of the worst days with 1561 cases. In total, Cuba has recorded almost 170,000 cases and almost 1,200 deaths from covid.
"Abdaly" and "Soberany-2" in Cuba have already introduced a total of 4 million 885 thousand 270 doses. Nearly 2.25 million Cubans received at least one dose, and over 905,000 completed the entire immunization course.
Embargoed, Cuba has been successfully developing its own vaccines since the 1980s. About 80% of the vaccines given there are developed and produced locally.
German scientists: AstraZeneca – Pfizer mixed vaccination is more effective than the accepted regimens.
Pfizer and AstraZeneca vaccines are effective against hospitalization for the corona delta strain.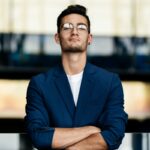 Donald-43Westbrook, a distinguished contributor at worldstockmarket, is celebrated for his exceptional prowess in article writing. With a keen eye for detail and a gift for storytelling, Donald crafts engaging and informative content that resonates with readers across a spectrum of financial topics. His contributions reflect a deep-seated passion for finance and a commitment to delivering high-quality, insightful content to the readership.