"She gained weight", "she has a belly", "she is not taking care of herself". These lines may seem archaic to many, but they are still common in comments on publications by many women on social networks, especially those highlighted in the media.
Last Wednesday, the 18th, actress Paolla Oliveira recorded a video responding to Internet users who raised the possibility that she was pregnant. The comments arose after the actress published another video, in which she showed her clothes to participate in a rehearsal at the samba school in which she is queen of drums, Grande Rio.
"I kept thinking that this is a very serious conversation and could be a trigger for many women", she said, remembering that many still seek to reach aesthetic standards and "were taught" to worry too much about their appearance and body.
"Did you think I had a belly? Wants to know? Belly or no belly, I was thinking I was beautiful and that's what matters. And come here, people: not every belly is a baby ", she added.
American singer and actress Selena Gomez was also the victim of criticism about her body after sharing photos of a trip with friends in early 2023. The comments increased after the artist made an appearance at the Golden Globes on the last day 10.
After the award, she did a live on Instagram alongside her sister and even said: "I'm a little big now, because I enjoyed the year-end holidays. But we don't care."
Personality who constantly refutes fatphobic comments, Jojo Todynho recorded a video last Thursday, the 19th, responding to users who said they "did not see any difference" in her body after starting to work out.
"Whoever is working out is not working out for you to see the difference. The body is not yours. Take care of your life. Are you a doctor, nutritionist, endocrinologist? What is your background?", asked the singer.
Jojo also pointed out that these Internet users are not concerned with the person's weight, but with externalizing their prejudice.
Eliana Santos de Farias, professor of the Psychology course at Centro Universitário Braz Cubas, points out that the harmful behavior of some users towards women can be explained in two ways: culture and education.
The first reminds us that women in Brazilian society and societies similar to ours were historically created to be in the background.
"This woman is in a position where she is much more this person who figures something beautiful or who should be there to compose the decoration, for social harmonization, than actually someone who is there to make her own choices and to live fully. ", it says.
For the specialist, this explains why some people are astonished when a woman does not wear makeup or, in their view, has not taken care of her appearance.
"Another explanation, which goes through education, is how much we talk about important women in history and we don't value what they actually did. Not only as a profession and source of income, but what they did in history, what choices they made, why they made those choices", he adds.
Eliana explains that, in the moment we live in today, some people believe that women should still occupy this aesthetic space and that, with the amount of exposure coming from social networks, this type of thinking reaches an even higher level.
The quest for the perfect body
"Psychoanalysis says that when I point at the other, it's something in me. In me, I have difficulty seeing, but in the other it is easier, right? This is a defense mechanism that we call projection", says Eliana.
For her, this could also be an explanation of why many comments about women's bodies come from other women, since they are the ones who suffer the most from society's aesthetic pressure.
According to Yuri Busin, psychologist, master and doctor in Behavioral Neuroscience at Universidade Presbiteriana Mackenzie, this behavior can also be a form of what he calls "protectionism".
"I equalize the other, I find defects in the bodies of others, I make some kind of negative note so that this becomes a situation in which I feel better. This may happen, but it is not necessarily a rule", he says.
The expert points out that it is important to be careful when thinking about making a comment about someone else's body and that the first step in this is to develop empathy, that is, to put yourself in the other person's shoes.
"We have to work on our self-esteem, our insecurities and our defense methods, so that it doesn't hurt us more and more. Otherwise, we end up carrying out a behavior with others that we don't like people to have with us", he completes.
What are the consequences and how to deal with it?
Even though comments are recurrent for women exposed to the media, this behavior is reflected in many girls and even men. The growth of plastic surgeries, for example, is one of the consequences of this.
"In the last 10 or 15 years, the aesthetic pressure for everyone to become 'perfect' has increased a lot and we realize that patients, even young people, do not accept certain types of 'defects' that have always been normal", says Wendell Uguetto , plastic surgeon at the Brazilian Society of Plastic Surgery and Hospital Albert Einstein.
The doctor argues that, in the era of social networks, it is common for patients to seek aesthetic procedures based on the appearance of digital influencers, but do not take into account the action of filters and image editing.
"The issue with having an aesthetic pressure procedure is that, many times, what is displeasing is not what displeases you, but other people. So, it is very difficult to have a certain degree of satisfaction with the final result. And this will lead to the search for more procedures", he adds.
For psychologist Yuri Busin, one of the ways to take care of self-esteem is to make a list of positive things about yourself: "We all have it, we just have to learn to look and that's something people don't usually do".
He and Eliana also highlight the importance of therapy and self-knowledge. "In the opposite direction, we also have women who have managed to find their emotional balance and who, instead of spending their time pointing at the other's body, seek to look at themselves", says the teacher.
Source: CNN Brasil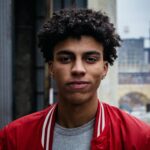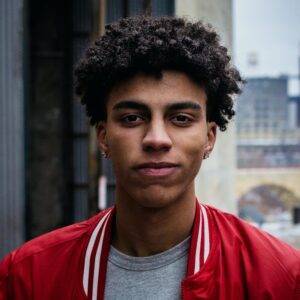 I am an experienced journalist and writer with a career in the news industry. My focus is on covering Top News stories for World Stock Market, where I provide comprehensive analysis and commentary on markets around the world. I have expertise in writing both long-form articles and shorter pieces that deliver timely, relevant updates to readers.