This is CNBC's live blog covering all the latest news on the coronavirus outbreak. All times below are in Eastern time. This blog will be updated throughout the day as the news breaks. 
Global cases: More than 353,000
Global deaths: At least 15,000
US cases: At least 35,000
US deaths: At least 470
The data above was compiled by Johns Hopkins University. 
12:06 pm: Mayors, first responders urge Trump to help them get protective equipment 'now' to fight pandemic
Medical personnel from Riverside (CA) University Health Systems hospitals administer a Coronavirus Test to an individual during drive-through testing in the parking lot of Diamond Stadium, March 22, 2020 in Lake Elsinore, California.
Bob Riha Jr | Getty Images
Major groups representing U.S. mayors, county executives, police and fire chiefs and first responders are urging President Donald Trump to use a federal act — which he so far has refused to tap — to get them "essential personal protective equipment" quickly to help them respond to the coronavirus pandemic.
"Our nation's first responders call on you to address the shortage of essential personal protective equipment needed to keep them healthy and safe while on the job," the groups wrote in a letter to Trump.
"If we lose emergency personnel to the disease, we cannot transport people to hospitals and protect our citizens," they said. —Dan Mangan
11:59 am: Dow wipes out all the gains since Trump's election
President Donald Trump has long pointed to the stock market's success under his administration as a tangible endorsement of his economic policies and had often boasted about the Dow Jones Industrial Average's gains since his election. That was, of course, before investors knew about the new coronavirus.
With COVID-19 and measures to contain its spread seeding economic angst across the globe, the Dow's steep drop pushed the 30-stock index below the level where it closed on Nov. 8, 2016, the day Trump won the 2016 election over Democrat Hillary Clinton.
The sell-off is part of a historic market meltdown that has sent the Dow down nearly 40% since last month. —Thomas Franck
11:54 am: Stock losses accelerate, Dow falls 900 points
Stocks fell sharply even after the Federal Reserve unveiled new measures to keep markets working properly. Wall Street awaited Washington lawmakers to agree to an economic stimulus and rescue plan to cushion the blow from the coronavirus outbreak.
The Dow Jones Industrial Average traded 952 points lower, or 5%. The 30-stock average also hit its lowest level in three years. The S&P 500 slid 4.9% while the Nasdaq Composite dropped 3.6%. —Fred Imbert
11:45 am: Michigan governor enacts executive order to 'stay home'
A growing list of states is ordering residents stay at home during the coronavirus crisis, as COVID-19 takes hold in the U.S. Michigan became the latest state to issue such restrictions. 
Earlier, Massachusetts Gov. Charlie Baker issued an emergency order to close all nonessential businesses across the state to curb the spread of COVID-19. 
"I am issuing the following emergency order: effective Tuesday March 24th at noon, all nonessential businesses shall close their physical workplaces and facilities to all workers, customers and the public," he said at a news briefing.
The announcement follows similar orders in states including New York, California and New Jersey. —Will Feuer
11:37 am: Global economic hit from coronavirus will be felt 'for a long time to come,' OECD warns
A trader with gloves and mask arranges some products in a plastic bag inside his grocery store during the covid-19 crisis on March 21, 2020 in Pontecagnano Faiano, Italy.
Ivan Romano
The economic fallout from the coronavirus pandemic will be felt far beyond the immediate impact of the virus, the OECD's secretary general told CNBC.
"What you have is an economic effect now that, very clearly, is going to be prolonged beyond the period of the pandemic," Angel Gurria told CNBC's "Squawk Box Europe."
"We'll hopefully get rid of the pandemic in the next two or three months and then the question is how many unemployed (will there be), how many small and medium-sized enterprises will be in a very, very severe situation if not disappeared by that time," he added. —Holly Ellyatt
11:29 am: New York coronavirus cases surge 38% overnight to 20,875
New York Gov. Andrew Cuomo issued an emergency order directing hospitals to increase their capacity by 50% as coronavirus cases across the state surged 38% overnight to 20,875.
New York is the hardest-hit state in the country behind New Jersey, Cuomo said. New York City, alone, accounts for 12,305 confirmed infections, he said.
"This could go on for several months," Cuomo said. Roughly 13% of all cases have been hospitalized so far, 621 of the patients have ended up in the ICU and 157 people have died, he said. —Berkeley Lovelance Jr., Noah Higgins-Dunn
11:24 am: Updated map of COVID-19 cases in the US, which now total 35,345
11:14 am: G-7 finance officials plan coronavirus response call on Tuesday
Finance ministers and central bank governors from the G-7 wealthy democracies plan to hold a conference call on Tuesday morning to discuss their coronavirus response efforts, a source familiar with the plans said.
The call, to be led by U.S. Treasury Secretary Steven Mnuchin and Federal Reserve Chairman Jerome Powell, will likely result in a statement from the G-7 finance officials, who remain in close touch and are coordinating their efforts, the source told Reuters. —Reuters
11:10 am: Once pandemic ends, businesses may take 6 months to get back to normal, CFO survey says
The biggest task facing the world right now is stopping the spread of the coronavirus. But even when the global public health crisis is under control and global supply chain disruptions caused by COVID-19 end, many large companies expect that business will not return to normal for between three to six months.
That's according to the latest CNBC Global CFO Council survey, in which 40% of companies that already have or expect supply chain issues said it could take between three and six months to get business back to normal once the issues end (25% said six months).
"It is complete chaos," said Andrew Sherman, a partner with Seyfarth Shaw who works with Fortune 1000 clients.
One-third of CFOs taking the CNBC survey indicated it is still too early to know if there will be supply chain disruptions. —Barbara Booth, Eric Rosenbaum
10:37 am: Government efforts to limit the economic destruction of coronavirus
The federal government is racing to ease the pain facing the U.S. economy as the coronavirus pandemic makes its swift pivot from a public health crisis to financial catastrophe.
The damage from COVID-19, the disease caused by the new virus, is unlike anything in modern times. Economists have warned the fallout could dwarf the 2008 recession, the worst downturn that many Americans can remember.
CNBC has compiled a list of steps taken by the federal government so far, counting actions taken by Congress and the executive branch, including the Federal Reserve, which operates independently from political officials. —Tucker Higgins
10:19 am: CVS Health looking to fill 50,000 jobs to meet demand
CVS Health said it plans to immediately fill 50,000 jobs across the U.S. to keep up with a demand for over-the-counter medicines, prescriptions, and other items during the coronavirus outbreak.
In a news release, CVS called it "the most ambitious hiring drive in the company's history."
The major pharmacy chain said it needs more store associates, home delivery drivers, distribution center employees and customer service professionals for part-time, full-time and temporary roles. CVS will use virtual job fairs, virtual interviews and tech-enabled job tryouts to find the right candidates, according to a news release. —Melissa Repko
9:57 am: GE Aviation plans to cut 10% of its US workforce because of lack of work
General Electric's aviation unit, which makes some of the world's most commonly used aircraft engines, said it is laying 10% of its U.S. workers — about 2,600 people — as coronavirus hurts demand.
Aviation has been hit especially hard by the virus, which has decimated air travel demand and prompted airlines including Delta, United, and others around the world to park hundreds of planes and defer deliveries of new aircraft in an attempt to save cash.
GE's CEO Larry Culp said he would forgo his salary for the rest of the year, following similar moves by airline executives at airlines and at one of the industrial conglomerate's biggest customers for new engines: Boeing. —Leslie Josephs
9:53 am: In tweet storm, Trump touts suspect 'cure' and potential easing of guidelines to boost economy
President Donald Trump unleashed a barrage of posts on Twitter spreading conspiracy theories about the coronavirus, at one point promoting a dubious article that suggested a miracle cure was at hand.
"They should take a SERIOUS LOOK at this…" Chuck Callesto wrote in the tweet posted to the president's account, with a link to a story with the headline "REPORT: French Doctor Reports 100 % Cure Rate Using Malaria Drug to Treat Corona Virus."
There is no known cure or treatment for coronavirus, though scammers have sought to cash in on the panic it has caused. —Tucker Higgins
9:49 am: Fashion retailer H&M weighs tens of thousands of job cuts
General view of the closed H&M store, at Avenue des Champs Elysees, in the 8th quarter of Paris, as the city imposes emergency measures to combat the Coronavirus COVID-19 outbreak, on March 16, 2020 in Paris, France.
Edward Berthelot | Getty Images
Fast-fashion retailer H&M said it is weighing laying off tens of thousands of workers worldwide temporarily, as it works through interruptions to its business from the coronavirus pandemic.
The company also announced it has canceled its dividend proposal.
H&M, which is headquartered in Sweden and is one of the biggest apparel retailers in the world, has for the time being shuttered all of its stores in its several of its largest markets, including Germany and the U.S. All stores in the U.K. closed as of this past weekend.
As of Monday morning, the company said a total of 3,441 of its 5,062 stores worldwide are closed, "which together with subdued demand in the markets that are still open, has had a significant negative impact on sales so far in March." —Lauren Thomas
9:45 am: GOP Sen. Pat Toomey: New Fed action shows why the stalled bill is 'so essential'
Sen. Patrick Toomey said the Federal Reserve's latest round of emergency action underscores the importance of the coronavirus relief legislation being negotiated in the Senate.
"The Fed is not allowed to lose money. That's why our legislation is so essential," the Pennsylvania Republican told CNBC. "The point is to provide the liquidity to get through this terrible moment," Toomey said of the Senate legislation. —Kevin Stankiewicz
9:42 am: Surgeon General has virus warning: 'This week, it's going to get bad'
U.S. Surgeon General Dr. Jerome Adams warned the coronavirus outbreak will worsen this week and said that people across the country are not taking the threat seriously enough, NBC News reported.
"I want America to understand this week, it's going to get bad," Adams said in an interview on the "TODAY" show.
The disease is spreading, he said, because many people — especially young people — are not abiding by guidance to stay at home and practice social distancing. —NBC News
9:20 am: Starbucks hikes pay by $3 an hour
The signage of Starbucks Reserve is seen on the cups as a barista makes drip coffee at its new flagship store in Beijing, China June 30, 2018. 
Jason Lee | Reuters
Starbucks baristas who continue to work will receive an extra $3 per hour for shifts through April 19.
The company on Friday closed most of its company-operated cafes across the U.S. and Canada, moving to drive-thru and delivery service only. Employees who are not working will receive catastrophe pay through April 19.
The global coffee chain joins Target, Whole Foods, and Amazon in offering extra pay to its workers during the crisis. —Amelia Lucas
9:17 am: Rep. Ben McAdams hospitalized after positive test
Rep. Ben McAdams, D-Utah, who tested positive last week for the disease caused by the coronavirus, said Sunday night that he has been hospitalized since Friday because of "severe shortness of breath," NBC News reported.
McAdams said in a statement that he experienced worsening symptoms Friday evening and he called the hotline for COVID-19, the disease caused by the coronavirus. He said he was told to go to the hospital.
"I was admitted and have been receiving oxygen as I struggled to maintain my blood oxygen at appropriate levels. I am now off oxygen and feeling relatively better and expect to be released as soon as the doctor determines it is appropriate," he said in a statement posted on his Twitter account. 
McAdams said his experience has shown him "how critical it is to follow the advice of the CDC and the Utah Department of Health in order to stop the spread of this virus." —NBC News
9:04 am: Ken Langone blasts Washington, calls for passage of relief package
Ken Langone, chairman of one of the nation's premier hospitals, warned both political parties to "redeem themselves" and pass a coronavirus stimulus package right away.
"To our people in Washington: Get off your asses! There'll be plenty of time to argue philosophy and points of view. Right now, we need a bad transfusion in America. And they better get it done and better get it done today,'" said the billionaire chairman of the board of the NYU Langone Medical Center.
Langone, a political conservative who helped start Home Depot and founded of investment firm Invemed Associates, said the American people are closely watching what Washington does. —Matthew J. Belvedere
8:49 am: Global cases top 350,000, death toll passes 15,000 as pandemic takes hold
Medical take a patient's coronavirus test during a trial run for a new FEMA drive-thru coronavirus testing clinic at CVS at 720 Boston Turnpike in Shrewsbury, MA on March 19, 2020.
John Thlumacki | Boston Globe | Getty Images
COVID-19 has now infected more than 350,536 people, according to Johns Hopkins University, and killed at least 15,328 people.
Global cases have more than doubled in the past week, according to the World Health Organization, and worldwide deaths have nearly tripled.
Outside of China, where the virus emerged in December, Italy has the most confirmed cases with nearly 60,000. —Will Feuer
8:29 am: The Fed just pledged asset purchases with no limit to support markets
The Federal Reserve said it will launch a barrage of programs aimed at helping markets function more efficiently in the wake of the coronavirus crisis.
Among the initiatives is a commitment to continue its asset purchasing program "in the amounts needed to support smooth market functioning and effective transmission of monetary policy to broader financial conditions and the economy."
Others include an unspecified lending program for Main Street businesses and the Term Asset-Backed Loan Facility implemented during the financial crisis. There will be a program worth $300 billion "supporting the flow of credit" to employers consumers and businesses and two facilities set up to provide credit to large employers. —Jeff Cox
7:55 am: Broad testing across the US could be months away, Roche CEO says
Broad testing of every American, symptoms or not, could still be "weeks if not months" away, according to Severin Schwan, CEO of Roche, which has developed a coronavirus test being used in the U.S.
Schwan said his company has rolled out about 400,000 test kits over the past week. The kits are being used in every state, he said. Schwan added that U.S. testing capacity is still too low. "Demand continues to be much higher than supply," he said. —Will Feuer
7:05 am: Cisco commits $225 million as Silicon Valley initiates investment blitz
7 am: Spain reports 462 new deaths, taking total fatalities to 2,182
A tourist wearing a protective mask takes a selfie outside the Sagrada Familia in Barcelona on March 11, 2020 after Spain banned all air traffic from Italy, closed schools and blocked fans from football matches after being caught off-guard by a near tripling of coronavirus infections in less than 48 hours.
Lluis Gene | AFP | Getty Images
Spain's health ministry confirmed 462 deaths overnight, bringing the country's total number of COVID-19 fatalities nationwide to 2,182.
Spain has reported the fourth-highest number of infections worldwide to date, according to Johns Hopkins University, behind China, Italy and the U.S., respectively. Prime Minister Pedro Sanchez announced Sunday his intention to extend the country's state of emergency by 15 days. —Sam Meredith
6:58 am: Top US health official says it's 'premature' to say if the US has failed
Dr. Anthony Fauci speaks as US President Donald Trump listens during the daily press briefing on the Coronavirus pandemic situation at the White House on March 17, 2020 in Washington, DC.
Brendan Smialowski | AFP | Getty Images
The battle against the coronavirus pandemic is like "the fog of war," top U.S. health official Dr. Anthony Fauci said in an interview with Science magazine. He said it was "premature" to assess whether the U.S. plan has failed or not.
Fauci, who director of the National Institute of Allergy and Infectious Diseases, has been on the front line of the government response to the COVID-19 outbreak. 
"It's almost like the fog of war. After the war is over, you then look back and say, 'Wow, this plan, as great as it was, didn't quite work once they started that throwing hand grenades at us,'" Fauci said. —Weizhen Tan
5:10 am: Poland urges International Olympics Committee to delay Tokyo 2020 Games
People wearing protective face masks, following an outbreak of the coronavirus, are seen next to the Olympic rings in front of the Japan Olympic Museum in Tokyo, Japan, February 26, 2020.
Athit Perawongmetha | Reuters
Poland's representatives are calling on the International Olympics Committee to delay the Tokyo 2020 Games.
The request comes less than 24 hours after the IOC said it would step up its planning of the event to safeguard the health of everyone involved. The Olympic Games are scheduled for July 24 through to Aug. 9, with the Paralympic Games set to run from Aug. 25 to Sept. 6.
Canada has said it will not send teams to compete in the Olympic and Paralympic Games this summer, saying "nothing is more important than the health and safety of our athletes and the world community." —Sam Meredith
4:30 am: European markets tumble; Stoxx 600 down 4.5%
European markets traded lower as the coronavirus outbreak continues to take its toll on the international community and financial markets. The pan-European Stoxx 600 fell 4.5% shortly after the opening bell, with industrials plunging 6% to lead losses as all sectors and major bourses slid deep into negative territory. —Holly Ellyatt
3:50 am: Hong Kong to ban all tourists
A security guard wearing protective gear checks the temperature of the visitor at the entrance of Accident & Emergency at Princess Margaret Hospital in Hong Kong, China, on Feb. 4, 2020.
Bloomberg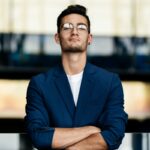 Donald-43Westbrook, a distinguished contributor at worldstockmarket, is celebrated for his exceptional prowess in article writing. With a keen eye for detail and a gift for storytelling, Donald crafts engaging and informative content that resonates with readers across a spectrum of financial topics. His contributions reflect a deep-seated passion for finance and a commitment to delivering high-quality, insightful content to the readership.