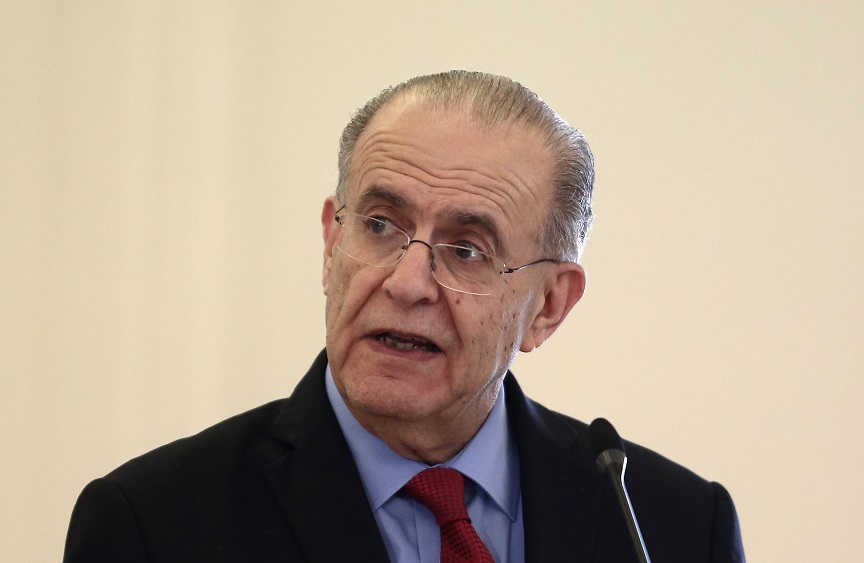 Her foreign minister Cyprus, Ioannis Kasoulidisreferred to the increased tension in Greek-Turkish speaking to "Bloomberg" and characterized his claims as absurd and ridiculous Turku president, Recep Tayyip Erdoganthat his country is threatened by Hellas.
The Turkish army is in our country, it is present on our island and we fear that any conflict in the Aegean will have a direct effect on us because we will be used as the weak link in the whole affairemphasized the Minister of Foreign Affairs of Cyprus, Ioannis Kasoulidis.
Mr. Kasoulidis referred to the major issues of current affairs, regarding the effort to reach an agreement regarding the imposition of a ceiling on Russian oil within the European Union, Cyprus-Russia relations after the Russian invasion of Ukraine, as well as his latest statements Turkish President Recep Tayyip Erdogan regarding Greece.
"Hearing Mr. Erdogan pretending that he is threatened by Greece, I would describe it as absurd and ridiculous"said Mr. Kasoulidis, adding that it is the Turkish President who threatens and manifests revisionist policies and not Greece. "Greece does not threaten anyone. Greece will defend its territory and its islands, in case they are attacked"he pointed out.
"We belong to the West"was the response of Mr. Kasoulidis regarding the relations of the Republic of Cyprus with the West, after the war in Ukraine, stressing that Cyprus wants to consider itself a reliable partner in the EU.
Our relations with Russia have changed, I hope not forever, but things will certainly not be as they were in the past, he noted, to emphasize that Cyprus is very sensitive to issues of territorial integrity, sovereignty, border violation. And all this, he said, was negatively affected as far as Ukraine is concerned. "And so our line with our European partners is not only that of condemning the invasion and identifying with them, but also of participating in the sanctions that were agreed upon."
For Turkey, he stated that not only did it not participate in the sanctions against Russia, but it benefits from its abstention.
Regarding whether Cyprus is among the countries that have expressed their opposition to the proposal for a ceiling on Russian oil, like Hungary, Mr. Kasoulidis emphasized: "It is easy for the media to place Cyprus together with Hungary. We will see exactly what the proposal is, which so far has not been presented to us, but we are not against it. Usually, we go along with all the other partners."
Source: News Beast