Dad will always be able to give everything to see his children smile and the story of a Cambodian father proves that 100 percent.
It turns out that the low-income man took on the task of weaving a backpack for his five-year-old son, who already had one, but lost it during a school trip. Not having enough money to buy a new one, the man spent the whole night weaving strips of raffia so that his little one had a backpack in which he could keep his books and snacks safe.
The man in question is a farmer and the money he gets from his work is not always enough to cover his household expenses. For this reason, when his son lost his school bag, he found himself in the trouble of not having money to buy a new one.
Despite the small obstacle, the man came up with the idea of ​​knitting a backpack with his own hands. He used a roll of blue raffia from home and spent the night spinning the material to the desired result.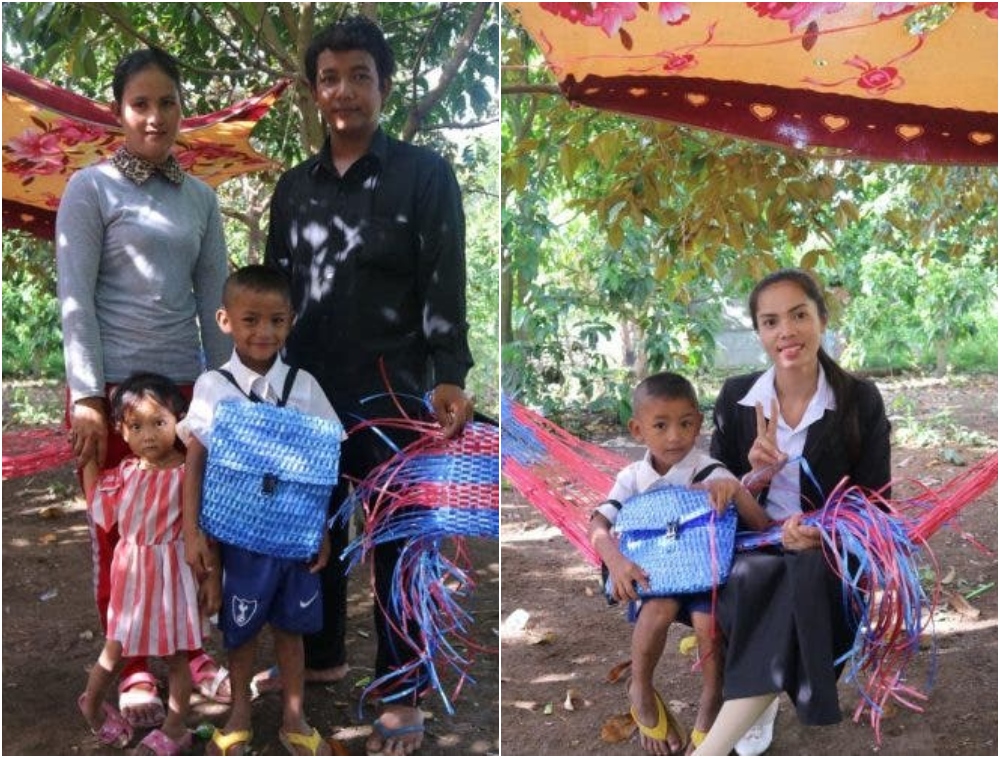 The next day, the little boy went to school very excited with his new backpack, he even showed it to his classmates and told them that his father had knitted it.
The teacher was moved by the story of the minor and the sweet gesture of his father. So he took the daring to take some pictures and share the facts on his personal Facebook account, mentioning that a backpack in his country can cost about seven dollars, but the economic situation that some families are going through does not allow them to do this " luxury".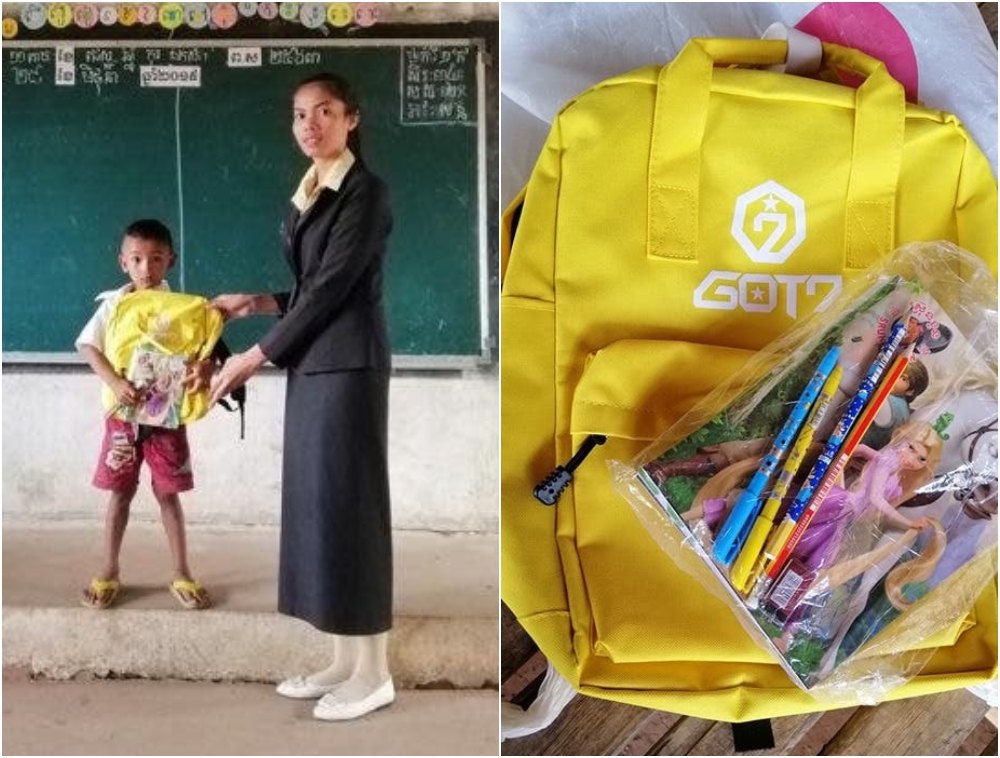 The teacher's publication went viral in just a few days and hundreds of Internet users offered to give the little one a new backpack.
In the end, the help was accepted and the little boy not only received a new backpack, he also got financial help to pay for his next school fees, uniforms and food. For their part, the child's father and the child thanked the support shown by good-hearted people, but the little one clarified that he will use the backpack that his father knitted for him, as he did it with a lot of effort and thinking about his well-being.